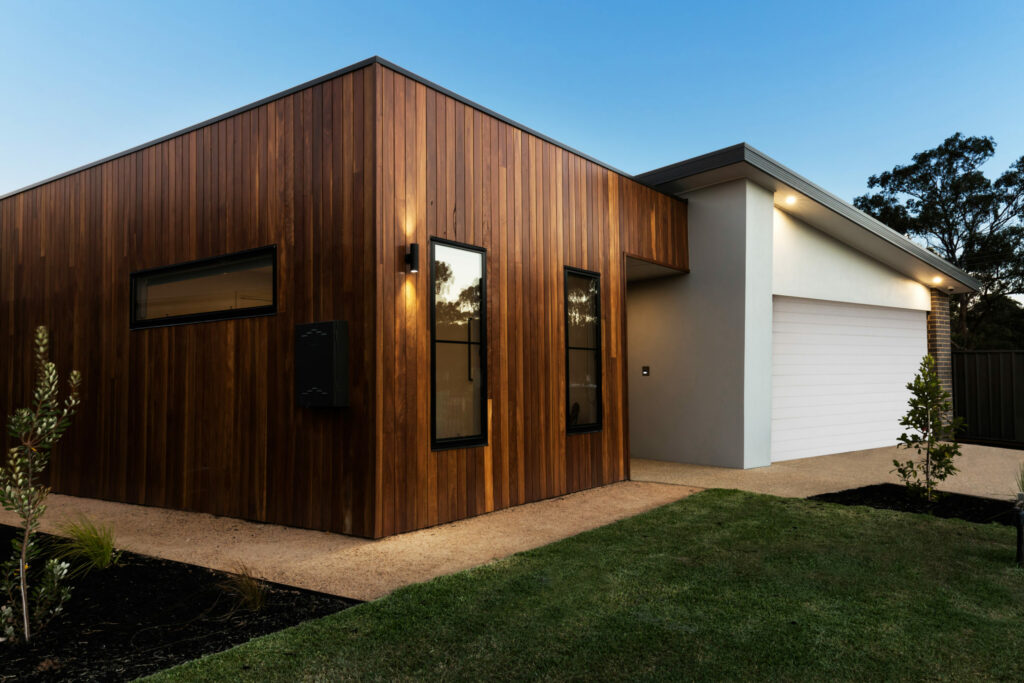 Many homebuyers debate whether they should buy a house with a flat roof. While flat roofs can require extra maintenance compared with a traditional pitched roof, there are upsides, too. Modern architecture and design often incorporates flat roofs, and done well, they can look stunning. Older properties though are where you may run into problems!
In this article, we'll explain some of the main things to consider when viewing an older property with a flat roof, to help you decide if it's the right purchase for you.
What is a Flat Roof House?
Put simply, a house with a flat roof is a house that has – you guessed it – a flat roof. Homes with flat roofs either have part of the property using a flat roof, like an extension or porch, or the whole building.
Usually, flat roofs are made from materials like fibreglass, known as GRP, felt – known as Modified Bitumen, a rubber membrane – known as EPDM, tar and gravel – known as a Built-Up Flat Roof or BUR, or PVC.
What Do I Need to Know About Buying a House With a Flat Roof?
There are definitely things you should know about buying a house with a flat roof! It's always good to do your own research and ask your local estate agent for the full details before making a decision. But, we've put together a list of the five main things you need to know about flat roof houses.
1. Leaking is Possible
As water can pool on the surface of flat roofs during rainfall, this can weaken structures and cause leaks. However, this can be avoided if the flat roof is made from one of the more durable materials such as GRP, BUR, EPDM or PVC, or if you have your roof regularly maintained.
2. Insurance Premiums May Be Higher
Because of the added risks, some insurance premiums may be higher for a home with a flat roof compared to a property with a pitched roof. However, prices can vary depending on how much of the property has a flat roof, and what material it's made from.
3. You May Have Mortgage Restrictions
Some mortgage lenders have restrictions about how much of the house can have a flat roof before accepting you, so you'll need to check with your lender before making an offer.
4. Your Buying Market May Be Limited
While there's a market for everything, some potential buyers may not want to purchase a house with a flat roof. So, you may have a slightly smaller buying market when it comes to selling in the future.
5. Maintenance Can Be Expensive
Depending on the material of your flat roof, maintenance can be frequently required and can become expensive over time.
Should You Buy a House With a Flat Roof?
While there may be concerns with flat roof properties, it's not all bad! As long as you're prepared to keep an eye on maintenance, a house with a flat roof can still be a lovely place to live.
Particularly as they do have benefits, too, including:
Some flat roofs can be turned into beautiful balconies
Repair work is usually cheaper than traditional pitched roof work
Roof lanterns can be installed, which can significantly boost natural light into the property
Done well, a flat roof can provide a sleek, modern look
Flat roofs can be turned into a green roof, which can help with insulation and become an eco-friendly home feature
Get Expert Advice
At Northwood Bristol, we are your local property experts in Bristol. If you're thinking about buying a property and need advice, our friendly team are happy to help.
Give us a call today on 0117 9635777 or send us an email at bristol@northwooduk.com to start the conversation.