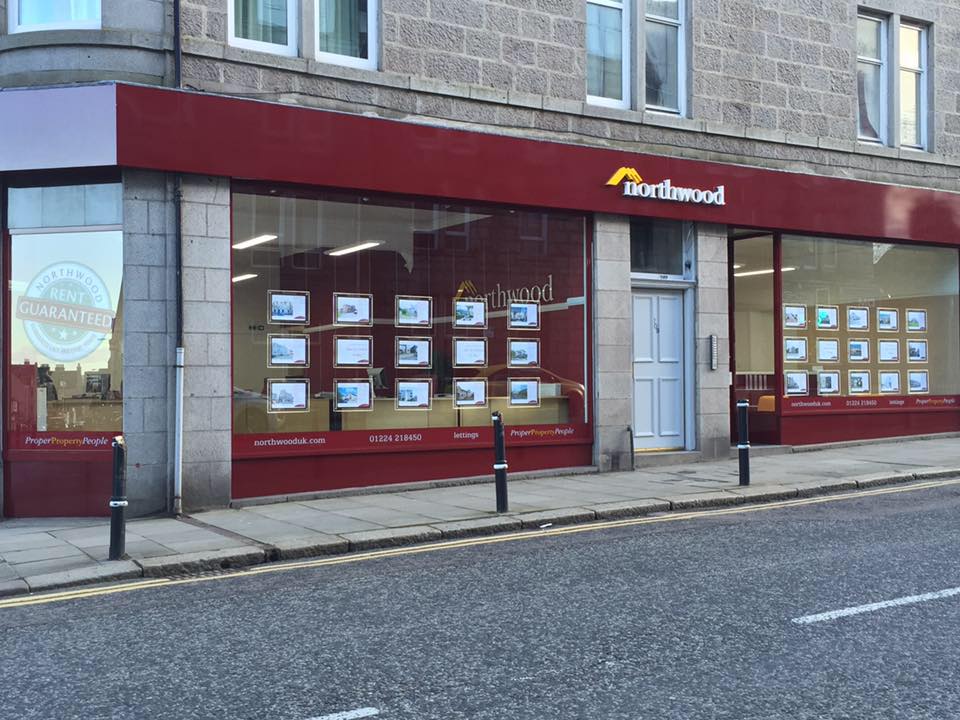 Finding the right property for you
Step 1 – Register Online
The first step to your new home will be to go on to our website and register yourself. Once you have done this you will have full access to our services and also all the properties Northwood have to offer.
Step 2 – View
Once you have had a look through our wide range of properties, and you have made your shortlist, send us an email or give us a call and we will be able to organise a time to suit you to view your potential new home.
Step 3 – Application
After the property viewing we will offer you an application form. Once received we will take your application to the landlord and look to secure the property for you. Should your application be successful you will be required to pay a reservation payment to take the property off the market. This will be refunded when you move into the property.
Financial Liability
As a tenant you are responsible for the following:
Rent
At the start of your tenancy you will be required to set up a standing order for the required amount of monthly rent. You will be responsible for the monthly rent per the terms of your lease.
Council Tax + Utilities
You as the tenant will be responsible for the payment of council tax, unless your tenancy agreement states otherwise. 
Insurance
Your landlord is responsible for insuring the building and their possessions, however none of your possessions will be covered. We highly recommend that you take out contents insurance. Just let us know and we will be more than happy to pass on your details so that you can be contacted for a quotation.

If you are looking to take out Tenancy Insurance, click here.
TV Licence
The responsibility of who has to pay for the licence is usually stated in the Tenancy Agreement. Normally the responsibility sits with you.
Who is the landlord in a guaranteed rent property?
We are! Northwood's guaranteed rent service means that Northwood becomes your professional landlord and the tenancy agreement is between you and Northwood. This means that we will constantly be available for any questions or queries you may have. We will also ensure that you are looked after in your property.
Build a Good Relationship with your Landlord
As a tenant you will have certain responsibilities towards your landlord, much the same the landlord will have responsibilities towards you as the tenant. Every relationship should be based on trust. For example, if there was a problem with the properties maintenance, you will be obligated to inform us of the problem as soon as possible, thus ensuring the property is not damaged in any way.
Be Prepared for the Lease Signing Day
Before singing your lease and receiving your keys you will be required to provide specific documentation and appropriate references. At Northwood we require the following:

Proof of ID – Photographic Driver's License/Passport

Proof of Address – 2 x utility bills/bank statement within the past 3 months

Proof of earnings – payslips for the last 3 months

Proof of Tenant Insurance cover  (Valid for commencing Tenancy)

References as requested.

Funds

All funds for your tenancy must be cleared funds prior to receiving keys.

Guarantor

Where applicable, ensure your guarantor is available for the lease signing day.
Check how your Tenancy Deposit is Protected
Upon moving into the property you will be required to pay a deposit, which your agent must protect.
For more information about the Protected Deposit, click here.
Looking After the Property
Ensuring your Inventory is Accurate

When you move into the property check your inventory is accurate and report any change if required. This inventory will be used to assess the condition of the property when you move out.

Reporting Damages

It is your responsibility to report damages or maintenance issues as soon as possible so we can take control and make sure that the problem is resolved.
Can your Landlord Enter the Property?
You must be given at least 24 hours' notice if access is required. The exception is an emergency – the details of the most common emergencies and details of who is responsible can be found in the Northwood Tenant handbook.
When it's Time to Leave
Understanding the notice period is very important. Should you wish to terminate your lease the period of notice that you are required to give will be set out in your tenancy agreement. When the tenancy ends the conditions of the property will be checked and you will be provided with a report. If everything is in order we will instruct for your deposit to be returned to you.
In Summary – What are my responsibilities as a tenant?
Pay the rent on time

Pay the council tax, utility bills and the TV licence unless otherwise agreed

Ensure the property is maintained internally and externally

Clean the windows

Carry out basic maintenance such as replacing light bulbs

Keep the property secure at all times

Advise of any repairs or maintenance needed as soon as it arises

Do not create unnecessary noise for neighbours

Ventilate the property
For more information about the tenancy guide, click here.
""