With the Government focused on its plan for the UK to reach Net Zero by 2050, many measures are being proposed and legislated for. As part of the plan, the Government Heat and Buildings Strategy sets out the government's goal to significantly cut carbon emissions from the UK's 30 million homes and workplaces in a simple, low-cost, and green way whilst ensuring this remains affordable and fair for households across the country. Energy Performance Certifications and Green Mortgages are terms that are peppered throughout the strategy, and, in this article, we outline what "green mortgages" are. We also look at how green mortgages could affect the value of your property.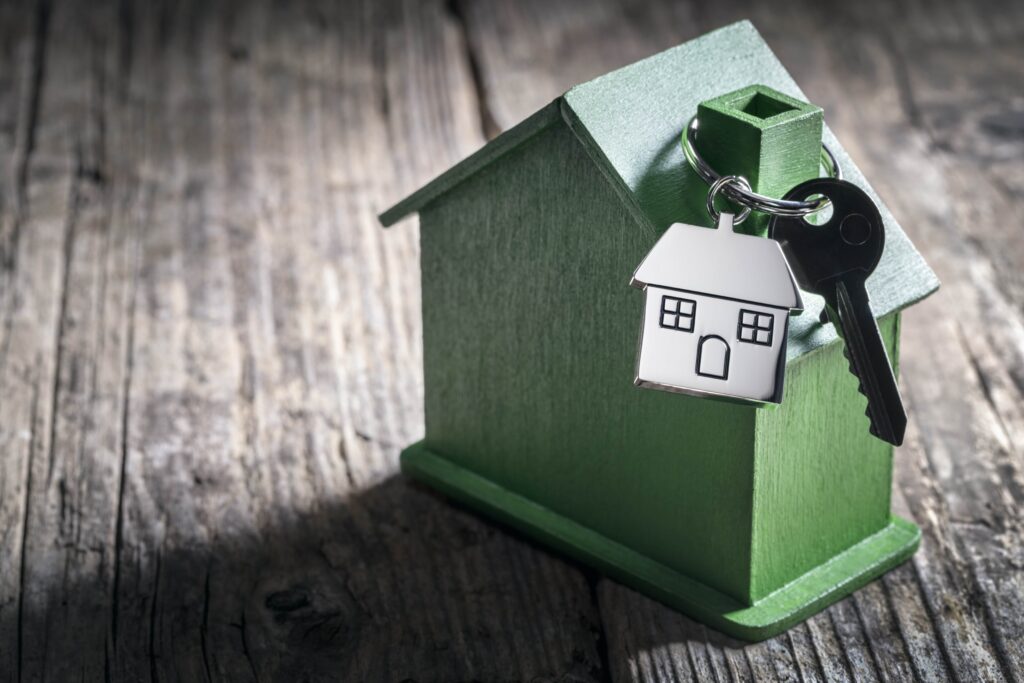 What Are Green Mortgages?
A green mortgage will be offered by a bank or mortgage lender to a homebuyer who can show that the property for which they are borrowing against meets certain environmental standards. A green mortgage could be offered on a new build home with an existing efficient EPC rating, or where a borrower can demonstrate that they will financially commit to renovating an existing building to improve its energy performance. As an incentive, the bank could offer a borrower either a lower interest rate on their mortgage or an increased loan amount.
What Could This Mean for My Property?
As part of the Strategy, the plan is to improve the energy efficiency of homes to an Energy Performance Certificate (EPC) rating of C. Currently in the UK only 40% of properties meet this standard. How will the Government do this? By getting lenders to set targets of reaching an average of a C rating across all properties that they mortgage by 2030. The Government will implement this on a voluntary basis to start things off but are prepared to make this mandatory should the need arise.
This means that anyone seeking to obtain a mortgage could be encouraged to borrow more money to make energy efficiency improvements as part of the deal. Obviously, the benefits of lower energy bills could offset the additional cost of this borrowing to a certain degree and potentially lower interest rates might also help If purchasing a property where these improvements can be carried out at relatively little cost, then all is well. However, the issue becomes a greater one, or even a prohibitive one, if a homeowner cannot afford to borrow more or if the cost of the necessary changes to older properties is so high, they cannot be recovered through a sale. Ultimately this would make the property a less attractive option. in addition to this it's also very likely that it will be harder to find a economical mortgage for a property with a poor EPC rating, which will in turn make them more difficult to sell and ultimately possibly reduce their value. Another problem comes for homeowners who may struggle to remortgage inefficient properties, so they could end up paying larger mortgage payments each month.
The Government's response to these concerns regarding green mortgages has been that they feel that the market will simply adjust, so that inefficient properties will become cheaper, and people can therefore afford to buy and improve their energy efficiency, but this is not guaranteed.
In all, striving for more energy efficient properties is a noble goal and incentivising this through cheaper mortgages can only make it more attractive, but there is a potential downside to the green mortgage scheme which could cause some properties to lose value.