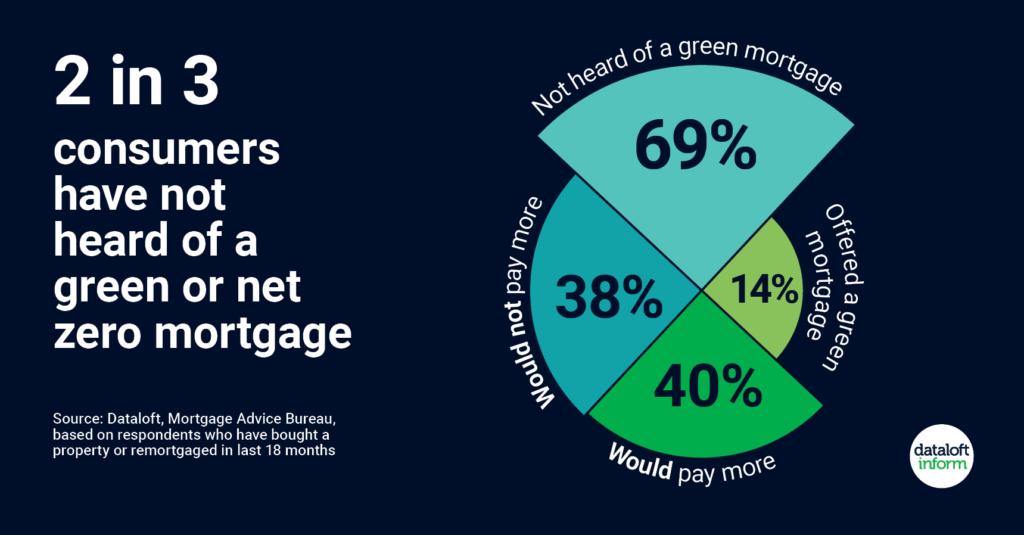 Green Mortgages – A Hidden Opportunity for Homeowners
Just one in 7 consumers has been offered a green or net zero mortgage product, while two-thirds have not heard of them, according to new research released by the Mortgage Advice Bureau (MAB).
Green mortgages reward owners for owning an energy efficient home, either through favourable terms such as a slightly lower interest rate or via cashback on approval.
The proportion of consumers willing to pay more and not willing to pay more for a green mortgage was fairly evenly balanced.
The number of green mortgage products is set to increase. The MAB found just 1 in 4 lenders (based on 69 lenders) currently offer a product. 88% of those that don't, have plans to do so.
Source; Dataloft, Mortgage Advice Bureau, based on respondents who have bought a property or remortgaged in last 18 months