You don't need us to tell you that we are experiencing some very unusual circumstances. Those of us that are able to, are working from home, schools are closed to all but Key Worker children and leaving our homes is only permitted to exercise, work (if you can't work from home), shopping for essentials like food or for medical reasons. This means we are all staying home and whilst that is the safest thing to do, you may be finding a lethargy settling in. To combat this and to help keep boredom at bay, we are sharing some great tips and advice from all over the web to hopefully motivate you into exercising whilst at home.
The first thing to remember is to stay within your ability levels. If you don't normally run 26 miles, then don't attempt to run a marathon on your driveway, otherwise you may end up needing to leave home for that medical reason!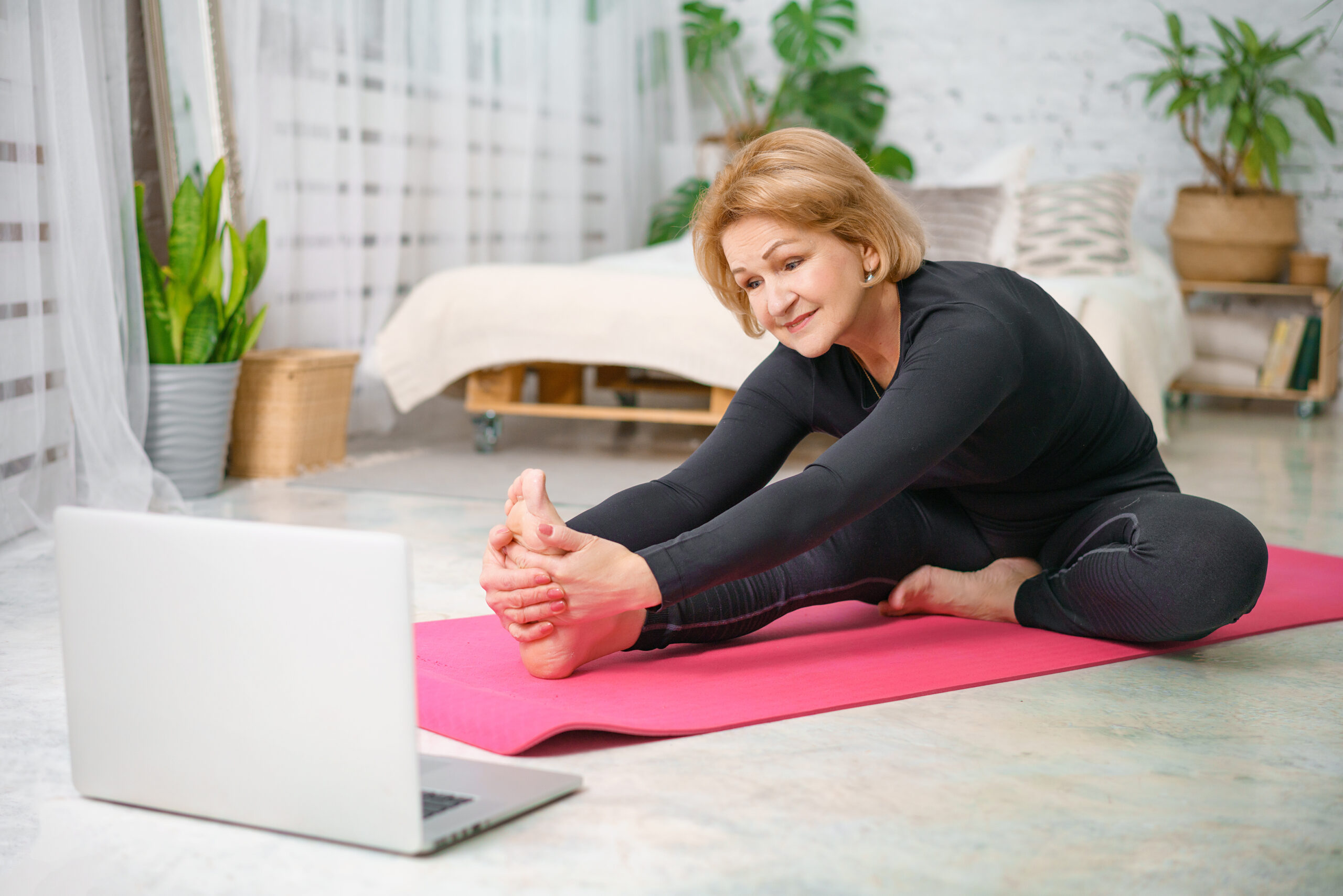 Pilates
Pilates is a form of exercise which concentrates on strengthening the body. Pilates is great for beginners and normal fitness fans. These seemingly small movements have a tremendous effect and you might find Pilates very relaxing. Top Tip: Remember to always do the warm up and warm down exercises as these will help to prevent muscle ache after exercising. If you're new to Pilates try Darcey Bussell's Pilates for Life mini courses on YouTube.
Resistance Bands
Resistance Bands are great for a full body strength training work out. From squats to leg extensions for your lower body to bicep curls and triceps extensions for your arms. For a step by step guide on Resistance Band Exercises visit this handy article from Greatist.
Cardio
If your goal during this time at home is to get into shape, then you will be looking for some cardio exercises. The NHS recommends we each do 150 minutes of aerobic activity each week. Of course, we are all allowed to leave home for an hour's worth of exercise, why not run or jog, brisk walks or cycling are all good forms of cardio exercise. If you are self-isolating or would prefer to exercise in the privacy of your own home then the NHS website has a wealth of exercise resources, we particularly liked this ten minute home cardio workout.
For Children
The fabulous Joe Wicks has been running free PE classes from home, leaving many parents aching and red in the face, but thankful to him for burning off some of the excess energy our little ones have from being at home.
Another great way to get the kids moving is to create a mini exercise circuit in the garden. Fresh air and exercise! For example your circuit might include: running the length of the garden as fast as you can, use a skipping rope at the end to do 20x skips, then on to the hula hoop for 20 reps, next it is weaving in and out of strategically placed obstacles as they run back up the garden and around again you go! You can have a lot of fun with this kind of circuit, add in swings, trampolines and slides if you have them, or scooters, bikes, footballs, swing ball… anything that will raise little one's heart rate. You can do time trials with a prize from the fastest or most improved each day, oh! And don't forget to take part yourself!
We hope you find our exercise ideas useful, you will find that a healthy session of exercise will improve your mood and enable you to sleep better. So come on, let's get those heart rates up!