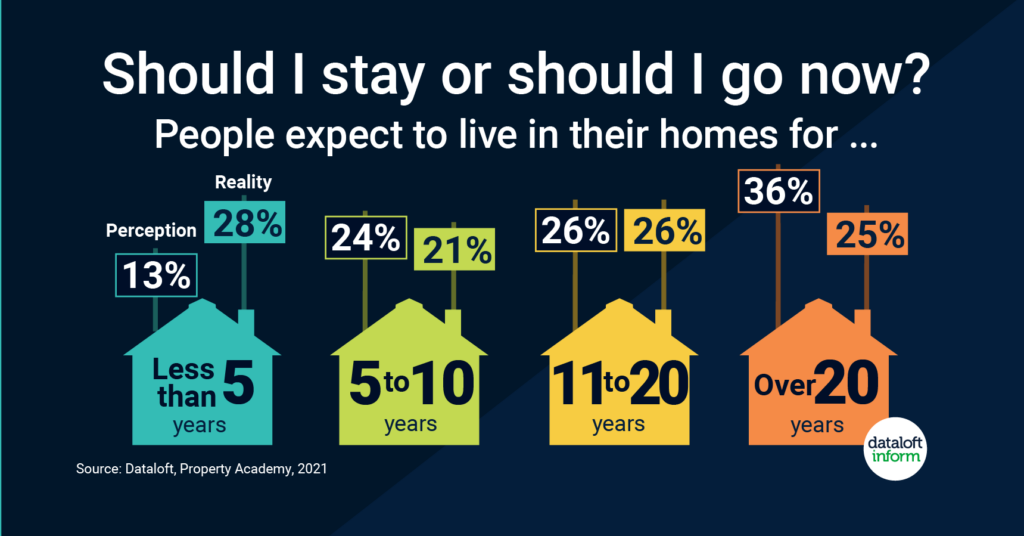 2021 Home Moving Trends – Expectations vs. Reality
Many people move more often than they expect to. This is a key finding of the 2021 Home Moving Trends Survey, conducted by the Property Academy and analysed by Dataloft.
While just 13% of home movers expect to move within the next 5 years, the reality is that 28% are likely to.
Equally, while a significant proportion (36%) anticipate their new property will be their 'forever' home, the reality is that just 1 in 4 will stay for over 20 years.
The survey, answered by over 14,000 home movers nationwide, found that the pandemic could be considered a trigger for more than 40% of recent home moves.
Source: Dataloft, Property Academy, 2021