Previously, the only way conveyancers could register a property with the Land Registry was by filling in a paper form, scanning it and sending it to the Land Registry for the system to then be manually updated. Given the state of current technology this was a pretty archaic way of doing things. Since April 2021, though, the Land Registry has been trialling a new digital service where the required information to change the Registry is input directly in the Land Registry Portal or via a 3rd party software connected to the portal. This was so successful that as of the 30th November 2022 the Land Registry now only accepts digital applications for everything other than first applications.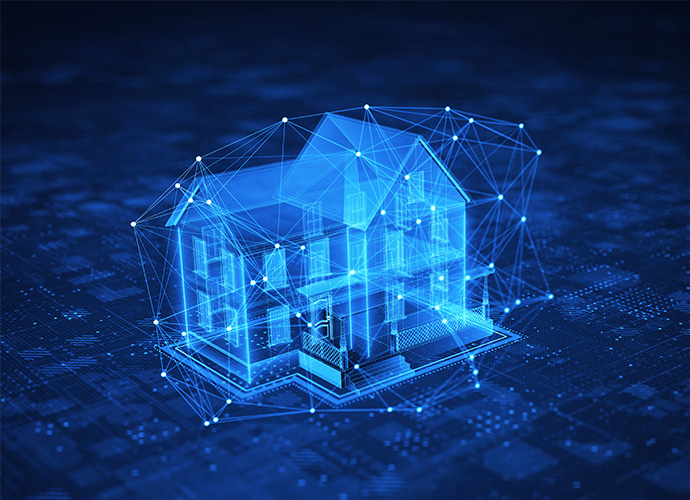 Making the announcement in November, Simon Hayes, the Chief Executive of Chief Land Registrar of HM Land Registry said "I am very pleased to be announcing this move to digital applications, which I believe creates a number of opportunities for our customers and for HM Land Registry. By validating applications automatically prior to submission, the new process reduces errors, meaning fewer applications are sent back to our customers for clarification or more information, which is always a source of frustration for all involved. For HM Land Registry, elements of the caseworker review can be automated, speeding up or removing many of the manual tasks traditionally required to process an application, enabling quicker service times in the future. By automating in this way we also free up our expert caseworkers to spend more time on complex cases, which will also benefit customers. We are currently seeing a 25% drop in requisitions where digital applications are being used for charge/transfer and transfer-only applications – and we expect that to improve even further."
For those who don't know, a requisition is a question raised by the Land Registry in respect of an application. This can be for incorrect fee payments, name errors or simple spelling mistakes. The Government has now suggested that requisitions have dropped 40% compared to the paper based system which is making the whole process quicker, cheaper and more efficient.
What can the new system be used for?
The new digital system can be used for the following applications:
update registered titles
register new titles (including transfers of part and new leases)
close leasehold titles (including merger applications)
remove default Form A restrictions
What can't the new system be used for currently?
Although the Land Registry is working on digitising everything, currently the following cannot be done using the new digital system and still needs to be submitted through the legacy system:
lease extensions
some less common register updates – amend (chargee) name and address for service; register a transfer of charge or assent of charge; register appointments of new trustees; register a transfer for value RTB/RTA (right to buy or acquire) or a transfer by operation of law on death; register a discharge of part (DS3); register a consolidation of charge or sub charge
applications with 26-50 titles
What are the Benefits of the Digital Service?
Easier access to information
Streamlined administration with the ability to see colleagues' applications
Automatic fee calculations
Better control over editing submissions before being submitted, reducing errors
Automated error checking
Automated field population where possible
Save points as the application is built so part applications can be saved
Simpler system navigation using personalised shortcuts on the system homepage
How to use the new Digital Service
There are two ways to use the digital service: Either directly through the HM Land Registry Portal using their Digital Registration Service or through legal software connected to the HM Land Registry systems.
Digital Registration Service
If you already use the HM Land Registry Portal then you will have automatic access to the new digital system. Just log on to the system and select the Digital Registration Service from the services dropdown menu. If you don't have access to the portal then you need to sign up to the Land Registry Business e-service and set up a direct debit for payment. You can apply for an e-services account either online or via the post by filling in and sending form AFS1. If you want more than one administrator you will also need to fill in form ASF4. Once the account is set up, you are good to go.
Legal Software
For companies with more advanced IT or case management systems who want to use an integrated software, this is also possible through the Registry's Application Programming Interface which will connect your software to the Land Registry system through their Business Gateway. If you do not have a case management system, you will need to use one of the software suppliers who have developed compatible software. There is, though, also the potential that your current case management system can be integrated if it supports integration or IT development. To apply use the Government's online system.
The new digital system will significantly streamline the Land Registry process and will reduce errors and time taken to make changes to the Registry. Over time the Land Registry will work on automating all their transactions.