A letting agent has warned landlords that they are no longer safe simply to download tenancy agreements from the internet in the belief that all will be well.
Ajay Jagota, of KIS Lettings in the North-East, sounded his warning after a Court of Appeal ruling in the case of Ayannuga v Swindell, reported on Landlord Today last week.
The case was lost by the landlord on a technicality after the tenant's deposit had been correctly protected but 'minor' omissions were made from the Prescribed Information that has to be given to the tenant. This omission could have been corrected by the landlord giving the tenant a leaflet about the scheme.
Jagota said that the case sounded "like something out of an urban myth" but warned of its huge implications for landlords, since it meant the landlord not only had lost the right to evict the tenant but also had to compensate them.
Jagota, who manage properties for some 700 landlords, said: "Landlords will really have to raise their game. A tiny and apparently insignificant oversight ended up costing this landlord thousands of pounds in fines, legal fees and lost rent.
"The days where amateur buy-to-let landlords could just get a template tenancy agreement off the internet and go are over.
"The residential lettings industry is complicated and fast-changing, and if you don't know it inside out you could seriously get your fingers burnt."
He went on: "At KIS Lettings we don't bother with deposits. It's a small amount of money in the greater scheme of things – especially compared to the cost of a barrister – and it makes it easier to find tenants who might not have a few hundred pounds to hand.
"A good landlord-tenant relationship is one based on trust. By asking for a deposit you're effectively telling someone 'I don't trust you not to do a runner or smash the place up' which isn't a great start."
Instead of taking a deposit, KIS uses insurance and rent guarantor schemes, which Jagota says work much better.
Pointing out that the law does not actually require a deposit to be taken, he said: "They are a lot more effective at building productive, long-term landlord-tenant partnerships and offers a much more robust assurance to landlords should anything go wrong."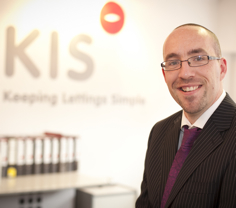 Article courtesy of
Landlord Today