In today's competitive housing market, it's crucial to make your property stand out. According to a recent Dataloft Inform report, a staggering 47% of buyers are looking for a property in a 'move-in' condition. But what exactly does 'move-in' condition mean, and how can you ensure your property meets this desirable standard? In this article, we'll delve into the specifics of 'move-in' condition and provide tips to help you achieve it.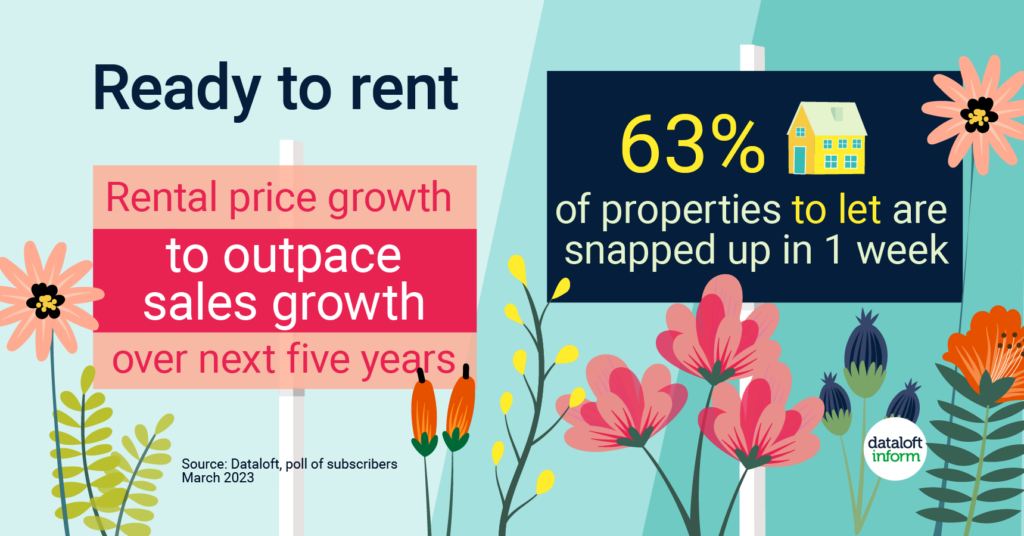 Dataloft Inform Quote: "Properties for sale in a 'move-in' condition are currently highly sought after by buyers. More than one in three home movers are attracted by a recently fitted kitchen and/or bathroom (Dataloft poll of subscribers, Property Academy Home Moving Trends Survey 2022)."
What Does 'Move-In' Condition Mean?
In a nutshell, a property in 'move-in' condition is one that requires little to no work for the new owners to settle in. This means that all necessary repairs have been made, the property is clean and well-maintained, and all features and appliances are in good working order. A property in 'move-in' condition is appealing because it enables buyers to move in and start enjoying their new home straight away, without the stress and expense of immediate renovations.
How to Achieve a 'Move-In' Condition
Conduct a thorough assessment of your property.
Before you can make any improvements, you need to identify any issues that may need addressing. This means evaluating every aspect of your property, from structural elements to cosmetic features. Consider hiring a professional surveyor to identify any hidden problems that could deter potential buyers.
Carry out necessary repairs.
Any significant issues uncovered during the assessment should be rectified as soon as possible. This may include fixing leaks, repairing broken appliances, or addressing structural concerns. By addressing these problems, you demonstrate to potential buyers that your property has been well-maintained and cared for.
Refresh and modernise key rooms.
As the Dataloft Inform quote suggests, a recently fitted kitchen and bathroom are particularly appealing to buyers. While a complete renovation may not be necessary, consider refreshing these spaces with new fixtures, updated paintwork and contemporary appliances. This investment can significantly increase the attractiveness of your property and enhance its overall appeal.
Ensure your property is clean and well-presented.
A clean and tidy property is essential for creating a positive impression on potential buyers. This means deep cleaning your home, decluttering and ensuring all rooms are well-organised. If needed, consider hiring a professional cleaning service to ensure your property is spotless.
Focus on curb appeal.
First impressions matter so don't neglect the exterior of your property. Enhance your home's curb appeal by maintaining the garden, repainting external walls or fences, and ensuring your property is well-lit. A welcoming exterior will encourage potential buyers to explore the interior of your property further.
Get a professional opinion.
Before putting your property on the market, consider seeking feedback from a local estate agent. They can offer valuable advice on any additional improvements that could enhance your property's 'move-in' condition, as well as provide an accurate market appraisal.
In addition to attracting a larger pool of potential buyers, there are numerous benefits for sellers who provide a property in 'move-in' condition. For one, a well-maintained property is likely to sell faster, as buyers are often eager to close the deal on a home that doesn't require extensive renovations or repairs. Furthermore, a property in 'move-in' condition may command a higher asking price, as buyers are often willing to pay a premium for the convenience of not having to invest additional time and money into the property. By investing in the necessary improvements, sellers can also avoid potential delays or complications during the sales process, as buyers are less likely to request costly repairs or attempt to renegotiate the price. Ultimately, supplying a property in 'move-in' condition not only simplifies the selling process for both parties but also increases the likelihood of a successful and profitable sale for the seller.
Selling your home with Northwood
No two property sales are the same, and that's why we offer a fully customisable sales approach for each of our customers. We want to help you sell your property the best way for you and believe that our flexible sales services can do just that. With over 90 offices across the country, our team of over 300 local experts have an intimate knowledge of the current market conditions. And because each office is owned by the local director, they are as motivated as you are to achieve the best possible sale. Find your nearest Northwood office today and start a conversation that will get your home sold your way!