In our diverse society, we find individuals of various abilities requiring different levels of support to lead a comfortable life. As a landlord, it's not just about renting out properties—it's about providing a home that caters to the needs of all tenants, including those with disabilities. This article provides a comprehensive look at disability adjustment requests, their importance, and the consequences of refusing "reasonable adjustments."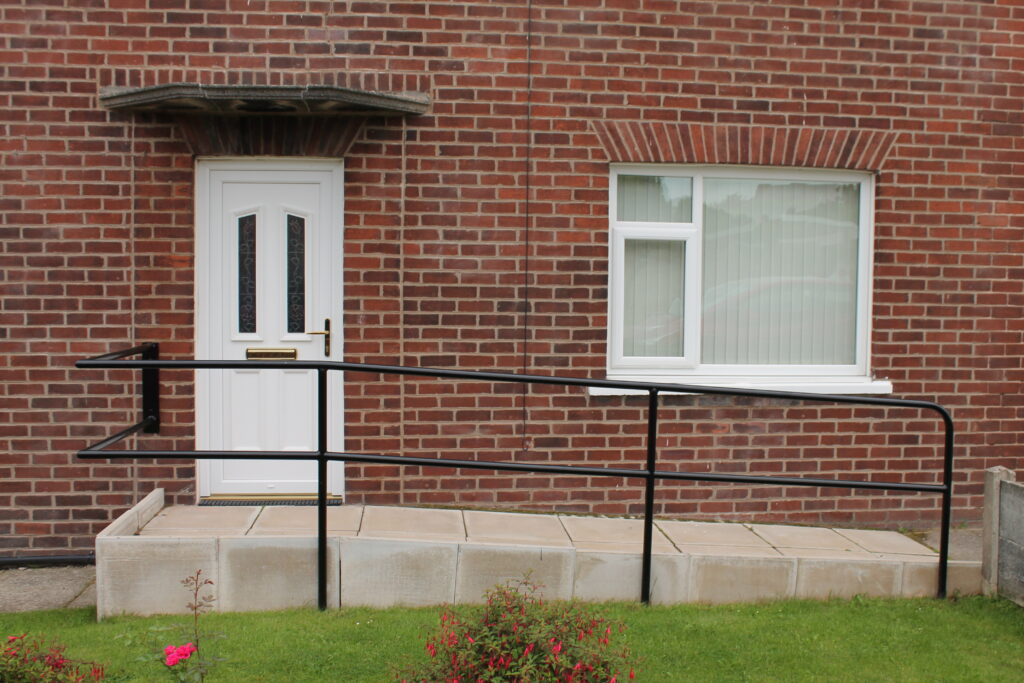 Understanding Disability Adjustment Requests
Disability adjustment requests are requests made by a tenant with a disability for modifications to their living space, enabling them to lead an independent and comfortable life. These adjustments are generally intended to improve access, manoeuvrability, safety, and overall liveability for the individual. Adjustments may range from installing grab bars in the bathroom to amending terms in a lease agreement to permit a guide dog.
Legal Obligations and "Reasonable Adjustments"
The Equality Act 2010, which protects individuals from discrimination, imposes certain duties on landlords. Under this law, landlords must consider and make "reasonable adjustments" when requested by tenants with disabilities. Reasonable adjustments are changes or modifications that aren't too difficult, expensive, or time-consuming to make, considering factors such as the landlord's resources and the property's nature.
Refusing a Reasonable Adjustment
Refusing a reasonable adjustment request can have serious implications. According to Citizens Advice, it may amount to discrimination, opening you up to potential legal action. Landlords must ensure that they carefully consider each request on its individual merits, balancing the cost and practicality of the adjustment against the impact on the tenant's quality of life. In certain cases, financial assistance may be available to help with the costs of modifications.
How to Respond to Disability Adjustment Requests
If a tenant makes an adjustment request, it's crucial to handle it sensitively and appropriately. Maintain open communication, seek to understand their specific needs, and where possible, consult with professionals for advice on the best way to make the required changes.
Handling common requests
Here are some examples of common disability adjustment requests and how landlords might accommodate them:
Physical modifications: These often include installing ramps, modifying bathrooms with grab rails, widening doorways, or adding visual or auditory aids. Landlords might need to seek professional advice and hire contractors to undertake these changes.
Changes to rules or procedures: A tenant might request changes to existing rules, such as permitting a guide dog. In this case, a reasonable adjustment could be to modify the lease agreement to accommodate the tenant's needs.
As a landlord, understanding and meeting your obligations when it comes to disability adjustment requests isn't just about avoiding potential litigation—it's about promoting equality and ensuring your property is a comfortable home for all your tenants. By taking a flexible, understanding approach to these requests, you can help build positive relationships with your tenants, fostering a community that values and supports inclusivity.
This is a complex area, and if you're ever unsure about how to handle an adjustment request, it may be wise to seek professional advice, either from a property solicitor or a knowledgeable estate agent. They can guide you through the process and help ensure you are meeting your obligations under the law.
Footnote:
This article was compiled using various sources, including information from Citizens Advice, which provides an excellent guide on disability discrimination in housing and adjustment requests: https://www.citizensadvice.org.uk/housing/discrimination-in-housing/taking-action/asking-for-adjustments-to-help-with-your-disability/#:~:text='As%20the%20landlord%20of%20the,' For further reading on the Equality Act 2010 and landlords' duties, you can also refer to the government's official website: https://www.gov.uk/guidance/equality-act-2010-guidance.
The definition and understanding of "reasonable adjustments" under the Equality Act 2010 have been sourced from Shelter England.
Further, practical examples of common disability adjustment requests have been derived from comprehensive guidelines available on the website of The National Landlords Association (NLA): https://www.nrla.org.uk/resources/looking-after-your-property/disability-discrimination.
Landlords seeking professional advice on handling adjustment requests can refer to the Royal Institution of Chartered Surveyors (RICS), which provides detailed guidance on dealing with disability discrimination: https://www.rics.org/uk/knowledge/professional-guidance/codes-of-practice/disability-discrimination-guidance/.
It's crucial to remember that these resources are guides, not substitutes for legal advice. If you are faced with a complex situation or need specific advice, it's always recommended to consult with a professional legal adviser or a reputable estate agent knowledgeable about the Equality Act and its implications for landlords. It's in our hands to make housing fair and accessible for all. Let's understand, act and make a difference.