Newcastle has a rich history dating back almost 2,000 years and is still today a northern powerhouse, a truly international city with lots of great things to do and also lots of opportunities. A bustling city, Newcastle has plenty to offer those thinking of investing in property in the city or those considering a relocation. In this article we take a closer look at Newcastle and what it has to offer.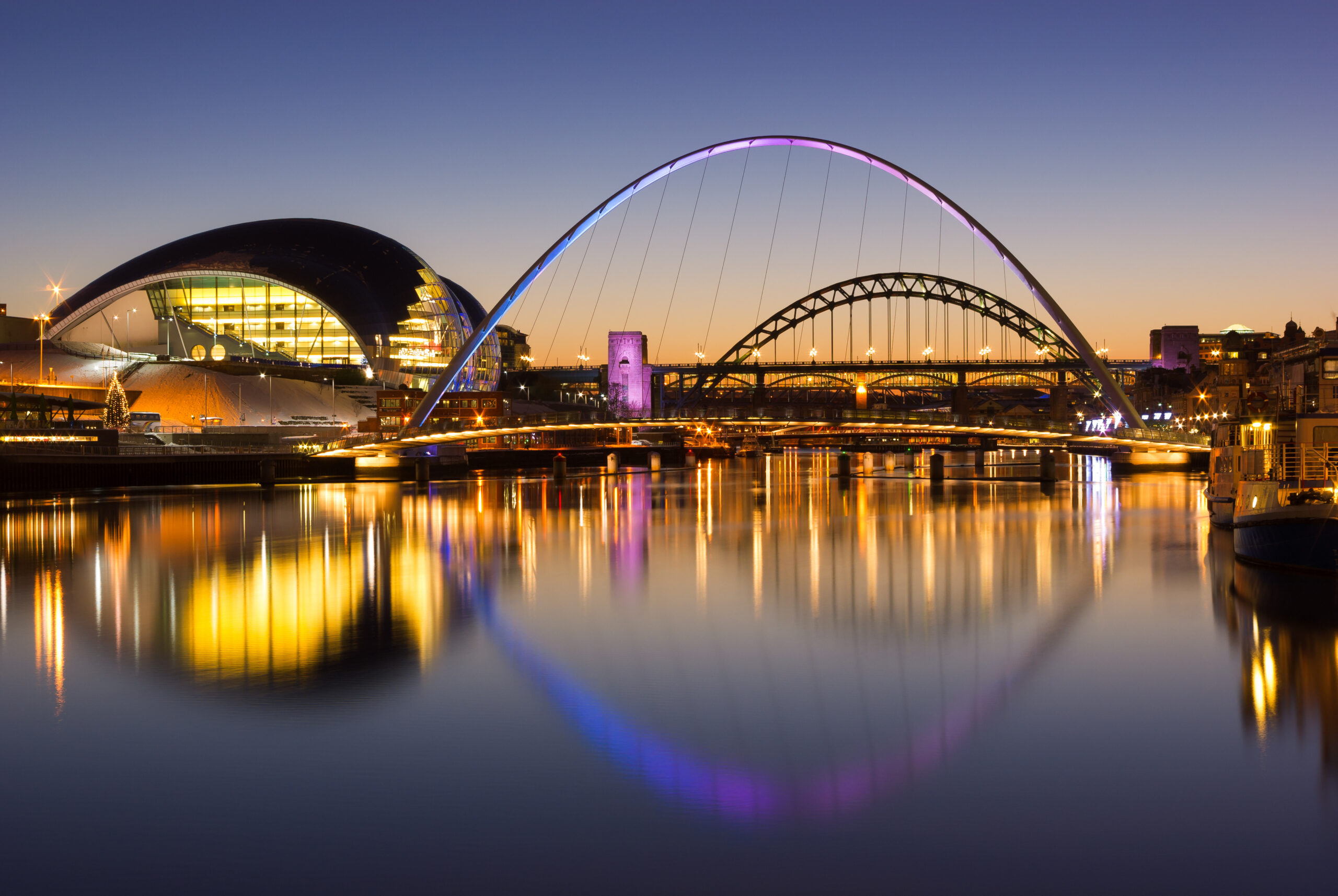 Transport
Newcastle boasts its own international airport serving over 80 international destinations which have links to hundreds of further destinations. There is a direct and fast train link to London which only takes around 2.5 to 3 hours with multiple trains running per day and is only 1.5 hours from Edinburgh. Newcastle also has its own metro system which makes it very easy to get around the city without having to drive and it will also get you to the coast in no time at all.
Property
According to Rightmove the average house price in Newcastle over the last year was £210,015. With most of the properties sold being semi-detached, with an average price of £189,533.
If you are considering renting a property in Newcastle, you will be interested to learn that the average rent for a three bedroom property is £869 pcm more rental figures are available from the Home website.
Entertainment and Culture
Newcastle is home to a few theatres such as the grade I listed Theatre Royal and the Tyne Theatre and Opera house amongst others. Theatre fans can watch anything from comedy shows to opera to Musicals. There really is something for everyone.
Did you know that Newcastle has its own castle? The one that gave its name to the city! Obviously, it isn't that new anymore given that the first fortification was built more than 1,800 years ago but the Castle has been an important part of Newcastle's history since it was first built.
The Victoria tunnel is another important part of Newcastle's history. Built in the 19th century it operated as a wagonway under the city to transport coal, in the second world war it was an air raid shelter. Now open to the public for guided tours the tunnel has lots of secrets to give up and is a fascinating place to visit.
Home to several interesting museums, Newcastle has plenty of history and culture on display. The Great North Museum which is a purpose built natural history museum but also has displays of antiquities too, one of the main displays covers everything you'll ever want to know about Hadrian's wall. The Life Science Centre, which is very close to the central train station, you will be able to visit the biggest planetarium in the North of England. All in all, the city has lots to offer to stimulate your brains and thirst for culture.
There is also the Beamish living museum of the North which will transport you back in time and give you a real life taste of what it was like to live in the North East of England over the ages.
Bars and Restaurants
Like other major cities, Newcastle boasts a large array of bars and restaurants offering cuisine from around the world. You can eat anywhere from a 13th Century Friary to a fish bar in the Fenwick foodhall serving the freshest of seafood. Timeout have a great article on some of the best places to eat in Newcastle.
Shopping
Newcastle has everything for those who love to shop with offerings from the normal high street brands in the intu Eldon Square shopping centre to designer and independent shops offering those unique items not available on most high streets. There really is something for everyone in Newcastle.
Newcastle is a city steeped in history and culture, but it also has so much more to offer both visitors and residents. If you are considering relocating to one of the gems of the North, contact our Newcastle office to speak to a local expert.