As we continue our review of the towns and cities around the UK, continuing our 'Spotlight On…' series, this month we take a look at Milton Keynes.
Milton Keynes is the largest town in Buckinghamshire with, according to the 2011 Census, a population of almost 230,000. Although Milton Keynes itself is considered a new town, there is extensive archaeological evidence to show that the area has been populated since the Neolithic times of nearly 12,000 years ago.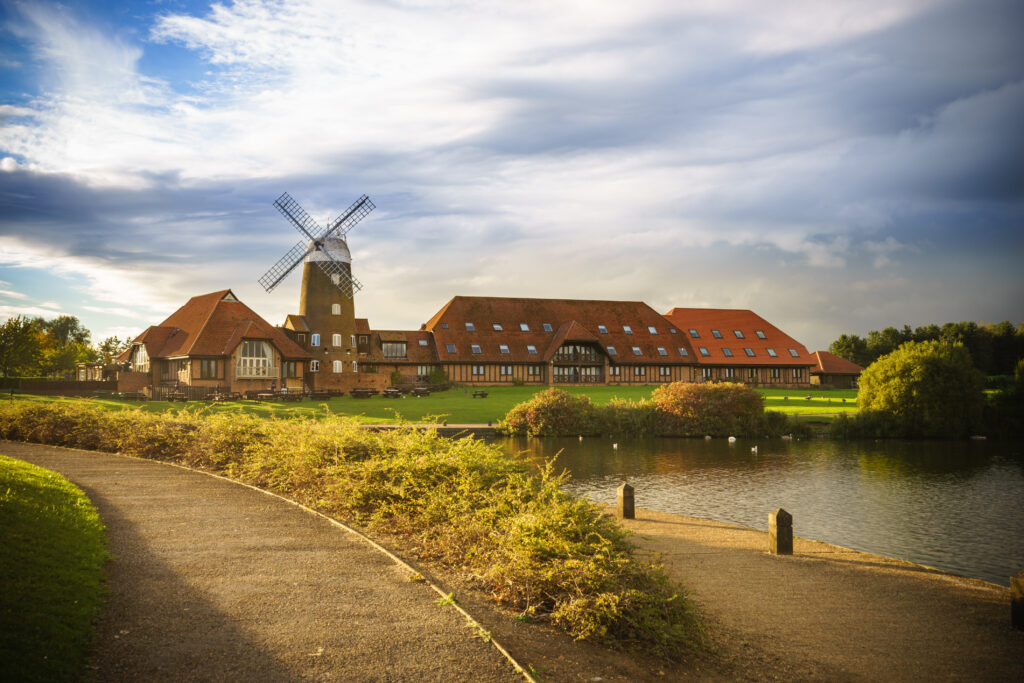 History
Milton Keynes, as a new town, was brought to life with the new town designation order in January 1967 as an overspill to relieve the housing congestion in London. As part of this development, the area's archaeological investigations revealed settlements from the Stone age, Bronze age, Iron Age, Romano-British era, Anglo-saxon period and the medieval ages. The most famous evidence was the Bronze age Milton Keynes Hoard made up of 2 gold torcs and 3 gold bracelets and has been described as one of the largest concentrations of Bronze Age gold in the UK. Milton Keynes has over 5,000 acres of parkland, rivers, lakes and woodland and one of its claims to fame is that the Point was the first multi-plex cinema to open in the UK back in 1985.
Transport Links
Central Milton Keynes is only a few miles from the M1 which serves both the North East as well as enabling a straight road into London. Getting to London will take about an hour and a half by car and the trip to Birmingham is around the same time.
Milton Keynes is served by the main central train station which has direct trains to London, taking around half an hour to London Euston and around an hour to Birmingham.
Birmingham airport and London Luton airport are both easy to get to from Milton Keynes taking about an hour each by car and the East Midlands airport is only just over an hour away on the M1 so the world is literally your oyster.
Things To Do
Milton Keynes certainly isn't short of things to do. One of the main attractions is the Xscape which offers a host of activities from ice skating and indoor skiing to bowling, cinema and also indoor sky-diving. For those high rollers there is also the casino at the Xscape. Add to this a host of good quality restaurants available nearby and you have the perfect recipe for a great day or evening out.
Milton Keynes also offers a host of activities for those who love the great outdoors. Willen Lake has everything you could imagine with windsurfing, paddle boarding and their own open water aqua park for the really daring. Out of the water, Willen Lake offers a treetop experience, archery, great walking and cycling routes as well as an observation wheel.
For a great family day out Gulliver's Dinosaur and Farm park is just on the doorstep, boasting life sized dinosaurs as well as friendly animals to interact with.
For a more cultural experience why not try the Milton Keynes theatre? They stage everything from Live music to comedians and musicals. Music fans can also get their fill of great events at the National Bowl which has seen the likes of Queen, David Bowie, Take That, Metallica and many, many more artists!
Shopping
For shopping, the place to go is the centre:MK which is right next to Intu Milton Keynes. Between the two almost every shopper's desire is catered for with stores such as GAP, Debenhams, John Lewis, The Body Shop, Michael Kors and the Disney store to name but a few. There is plenty of parking nearby and lots of places to eat right in the Centre, parents will also be pleased to note there are considerable well-appointed changing facilities.
Eating and Drinking
With over 350 restaurants dotted around the town, every cuisine is available and one of the main restaurant areas is the Hub. At the Hub you will find everything from Pan Asian food at the BananaTree to lovely Latin food at Las Iguanas or even some Caribbean delights at Turtle Bay.
The Hub also has plenty of bars such as Be At One if you fancy some freshly made cocktails. Alternatively try the Brewhouse where you will be able to brew your own beer on one of their experience days as well as sampling some of their home-made craft beers.
Property
Milton Keynes, as you would expect has a buoyant property market and the average property price is around £342,000 with flats averaging around £200,000, terraced properties retailing, on average at £288,500, semi-detached homes costing around £322,000 and finally larger detached homes fetching on average around 578,000.
As far as rental property is concerned the overall average cost per month is £1,158 with one bedroom properties asking £984 pcm, two bedroom homes fetching £1,177 pcm, three bed properties costing around £1,360 pcm, 4 bedroom properties will cost around £1,541 pcm and finally the larger 5 bedroom homes costing £2,372 per month.
Milton Keynes is a new town with a lot of history and lots to offer. It has plenty of culture on hand and a vibrant entertainment scene as well as great links to other cities and the wider world. If you are considering a move to this fabulous commuter town, talk to our local Milton Keynes property experts.