As part of our popular "spotlight" series, this month we will take a look at the historic market town of Banbury in Oxfordshire. Located 64 miles Northwest of London, Banbury is situated on the River Cherwell right on the edge of the Cotswolds and is associated with the Nursery Rhyme "Ride a cock-horse to Banbury Cross". Noted for its ales, cheese and cakes, this idyllic English Market Town has a lot to offer!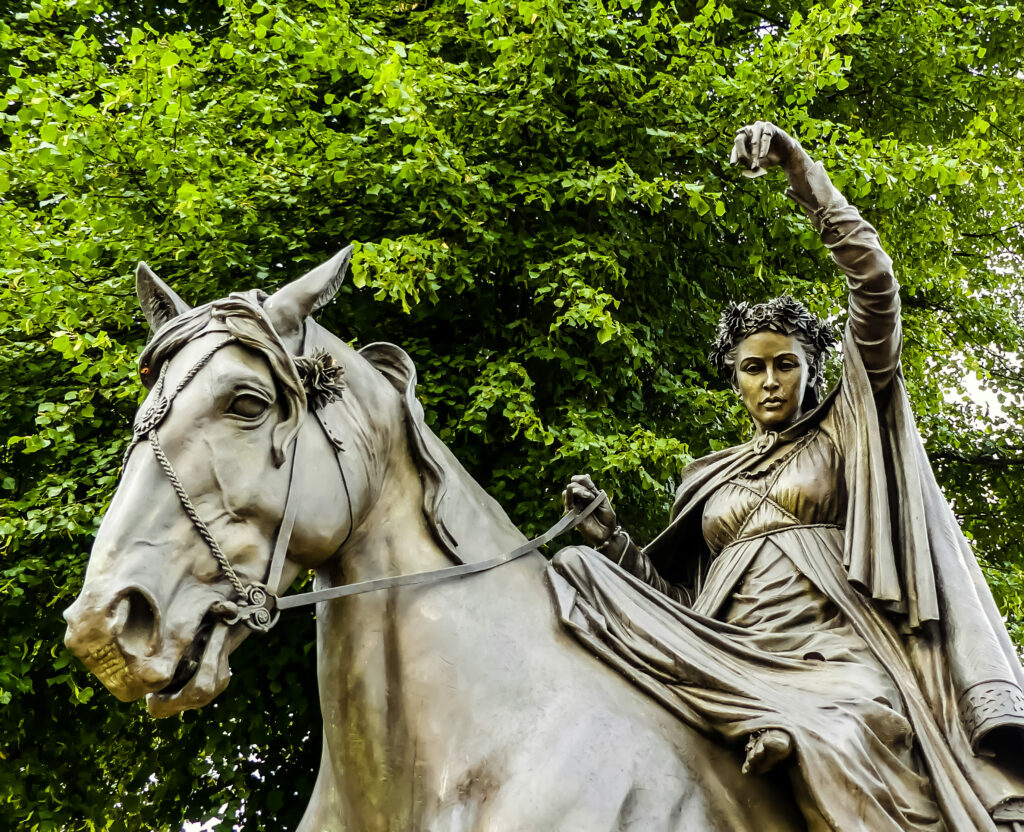 History
Evidence was found during excavation work that Banbury was already settled as early as 200 BC during the iron age. The name is believed to have come from a Saxon chieftain called Banna who settled there in the 6th Century and burgh meaning settlement. In the Doomsday book of 1086, it was referred to as Banesberie. In the 13th Century Banbury was an important wool trading town and from the 15th to 18th centuries Banbury was famous for cheese production. Banbury was also famous in the late 1500's for it's Banbury cake. The opening on the Oxford canal in 1790 added to Banbury's prosperity and in the 1970's the town was further boosted by the completion of the M40 motorway, which provides excellent links to London and Birmingham. Today Banbury is home to the world's largest coffee processing facility which can easily be seen when entering the town from the M40.
Transport links
Banbury is served by its own train station which is host to Chiltern Railways serving Warwick and Birmingham as well as London Marylebone and the Great Western Railway which serves Oxford, Reading and London Paddington.
The M40 lies right next to Banbury and from there you can get to London in around 2 hours, to Birmingham in an hour and Oxford in around 40 minutes.
Although Banbury in relatively central in the UK, you can reach London Luton airport in just over an hour, Birmingham airport in around 40 minutes and Heathrow airport in a little over an hour.
Things to do in Banbury
One of the most popular things to do around Banbury is canal boat cruising along the Oxford canal. Just a few miles south of Banbury, you can hire a canal boat for the day or longer and enjoy lazy, sunny days on the canal.
For those who want to experience some of the history of Banbury there is Broughton Castle which boasts over 700 years of history, having been built around 1300. Alternatively, there is the Banbury Museum which covers centuries of history in a modern and inclusive environment.
If you're after a gentle stroll in beautiful surroundings, then a trip to the People's Park would be the ideal day out for you.
Shopping
There really is plenty to do for everyone in Banbury, from the Famer's market which takes place the first Friday of every month to the Castle Quay shopping centre which languishes on the canal front and has undergone significant re-development over recent years and boasts small boutique shops such as  the Magical Story to larger high street stores such as Sports Direct and the Body Shop. Pop just outside of the shopping centre and you will find the high street which has everything from Robert Dyas to the Range. Just a little out of town there is the Banbury Gateway Shopping Park which has Next, River Island and an M&S food hall.
Eating and Drinking
No trip to Banbury is complete until you have supped and dined at Ye Olde Reindeer Inn, which is considered one of the oldest inns in Banbury and has been around since 1570.  Here you will get great food and craft ales.
One of the most popular places in Banbury is the White Horse which is a free house which serves Everards Ale from the family owned Everards Brewery as well as classic pub food.
If you fancy something a little more spicy, then why not try the Thai Orchid for some delicious Thai food? And for family dining try the very popular Pizza Calzone which is open every day from 12pm to 11pm.
Property Prices
If our description of Banbury has roused your curiosity about a move to the area, here are a few examples of Banbury Property prices.
The average selling price for a property in Banbury is around £286,500 with prices ranging from £135,000 for a 1 bedroomed property to £352,500 for a 3 bedroomed home all the way up to around £421,200 for a 5 bedroomed house.
If you are looking to rent a property, then you could be looking at around £730pcm for a one bedroom property to £1,217 for a three bedroom home and around £2,200 for a 4 bedroom property.
Banbury is a lovely market town with something for everyone and great transport links both domestically and internationally. If you are serious about a move to the area our team of local property experts can help. As a leading estate and lettings agent, we are a professional team of local, friendly experts who are passionate about property and take pride in delivering unrivalled levels of customer service. Our aim is to take all the stress away from you – the client, whether you are Buying, Selling, Letting or Renting.