As creatures of habit, we often tend to stick with what we know. This is no different in our professional lives and we often see that landlords will stay with the same letting agent through thick and thin. Sometimes this is because the landlord believes that it will be a major inconvenience and a large cost to change agents. That isn't the case, however, and in this helpful guide we will walk you through the process of changing letting agents.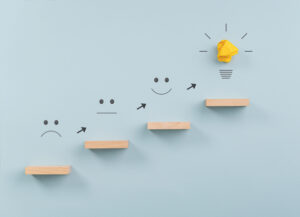 Is it legal to change letting agents?
The short answer is yes, you, as a landlord are legally entitled to change letting agents if you don't believe the service is right for you or another agent has a better package. The caveat here is that when changing letting agents you will need to abide by any termination clauses in the contract that you would have signed with them when you first entered into the service agreement. Check the termination clause in your contract carefully. Remember that the contract is a legally binding document.
What are the steps when changing letting agents?
Find yourself a new agent and agree terms with them so you know who you are going to once the contract with your existing agent ends.
Check your contract and see what the exact termination possibilities are:

If you believe your agent has breached the terms of the contract and you want to terminate for that breach, make sure that you have all the evidence you need to prove the breach.

If you simply want to move, make sure you comply with the termination clause. There will often be very specific steps to take to terminate

Give notice in writing to your agent stating that you wish to terminate the agreement in line with the termination clause in your contract and when the contract will end under the terms stipulated. Make sure that you get a confirmation from the agent that they have received due notice and agree to the termination date. If you send a letter rather than an email, make sure you send it recorded delivery so you get proof of delivery.
Get your paperwork up-to-date. You will need to work closely with your incumbent agent to get all relevant information on the lets that they manage for you. This will be things like tenant information, deposit information, current safety check certificates and due dates for next inspections, EPC certificates, inventory checks and reports and copies of contracts.
Make sure that the details for the deposit protection scheme are updated and the updated prescribed information is given to the tenant.
Notify your tenant of the change to the management of the tenancy. Again, do this in writing with the full details of the new agent and the date on which the management will change.
At the end of the contract, collect all keys that the agent has and ask them to give you a written statement that all fees are paid, that the contract has ended and that the agent has no more interest in your lets.
As long as you have fully complied with the terms of your contract with your agent, there should be no cost to changing agents, unless the contract has specific clauses around paying fees at termination. If there are, make sure that these fees are paid.
Although it might seem like a step into the unknown, changing letting agents can be a relatively simple and stress-free process. If you are considering change your letting agent, we have a range of letting services and a dedicated team of local property experts that can help you through each step. We would love to hear from you!