When renting a property, a tenancy agreement (usually written but can be verbal) is a document setting out rules and responsibilities that provides both the landlord and the tenant with security and peace of mind for the duration of the tenancy. An agreement will give specific rights to both parties, which can include the rights of the tenant to live in a property and for the landlord to receive a regular payment of rent in exchange.
With the many different types of tenancy that exist, it can be bewildering to know which type of tenancy agreement is right. In this article, we review some different types of agreement to allow you to see which agreement could be the most applicable to your situation.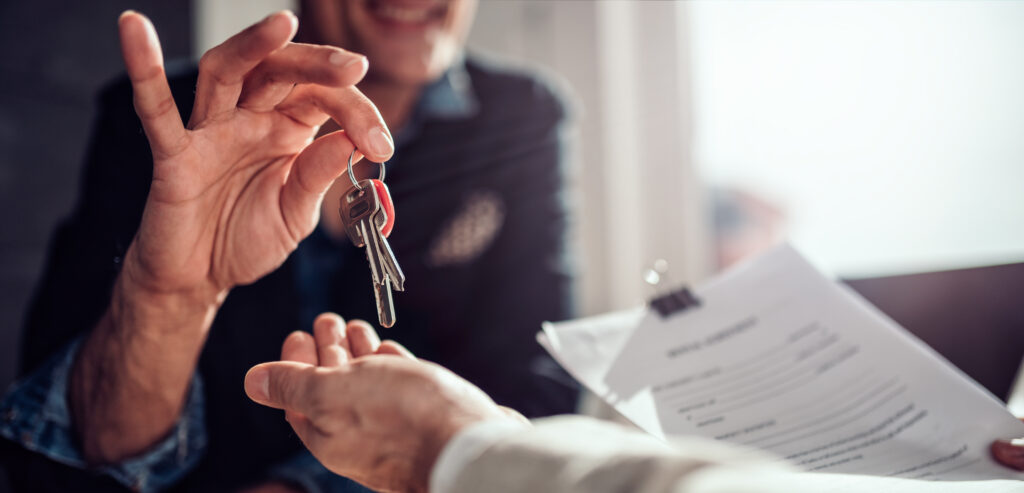 Assured Shorthold Tenancy (AST)
This is the most common type of tenancy. Under The Housing Act 1988, landlords using an Assured Shorthold Tenancy Agreement are given the ability to set the amount they would like to achieve for the rental and under Section 21, allows landlords the automatic right of possession of the property after the fixed term of the tenancy is up.
There are some factors that determine if the tenancy is an AST and all must apply. These are:
The tenancy began on or after 15th January 1989 (anything before this date cannot be called an AST).
You are a landlord in either the private or housing association sector. A tenancy with a Local Authority as the landlord does not count as an AST.
You do not live in the property yourself i.e. the tenant isn't your lodger
The property being rented is the tenant's main residence
Further reasons why a tenancy cannot be called an AST are if the property is being offered as a holiday let or on a commercial or licenced premises tenancy. If you are charging your tenants a very high amount of annual rent (more than £100,000 pa) or equally, charging a very low amount of rent (less than £250 per year or £1000 in London), then again, the tenancy does not qualify as an Assured Shorthold Tenancy.
An AST will usually include an initial fixed term rental period of 6 or 12 months and a landlord cannot increase the rent during this period, unless there is a rent review clause in the agreement, or the tenant has agreed to an increase. The AST automatically becomes a monthly rolling contract at the same rate of rent once the fixed term period is up if a new contract hasn't been signed.
A landlord has several obligations under an Assured Shorthold Tenancy Agreement which must be adhered to:
The tenant must have their deposit protected by a government-approved scheme.
The correct eviction procedures must be adhered to if a landlord would like to remove a tenant.
Repairs must be carried out by the landlord and the landlord must arrange an annual safety inspection of all appliances that use gas.
The Government have prepared a How To Rent guide which should be given to a tenant for all tenancies after October 2015. The tenant should also be given the Energy Performance Certificate (EPC) for the property.
A copy of a recent gas safety certificate must be given to the tenant.
Further information on this type of tenancy can be found here: A Guide to Different Types of Tenancy – Landlord Insider
Excluded Tenancy (Lodging)
If you, as a landlord, live in a property alongside your tenant, sharing the use of facilities such as the bathroom or kitchen area, then an Excluded Tenancy (ET) might exist. For the tenant, this type of tenancy does not give as many of the protections outlined above in an AST. For example, the deposit does not need to be protected in a government-approved scheme. An ET can be for a fixed period or run periodically, commonly on a month-by-month basis. If the latter is the case, a landlord must give the same amount of notice –if rent is being paid monthly then a notice period of one month must be given for eviction. If a fixed term is within the agreement, then once ended, the agreement reverts to a month-by-month rolling basis. It's important to note that a tenant cannot be evicted during the fixed period of time but they do have responsibility for any unpaid rent if they choose to leave during the fixed term. However, if a landlord agrees to the early termination, no rent is liable to be paid. If the ET is on a month-by-month basis and all terms of the agreement have been met, a tenant can be evicted without a court order and without giving the usual four weeks' notice.
Occupier with basic Protection
If you live in the same building as your landlord but your accommodation is self-contained and you do not share any facilities, it is likely that you would be classed as an occupier with basic protection rather than a lodger under an excluded tenancy. This is also true if very high rents are being charged, i.e. over £100,000 p.a.
These tenancies are like an AST and there are basic protections such as the landlord needs to go through a full legal eviction process, has to supply a gas safety certificate, needs to make sure that fire safety standards are being met and that the accommodation is electrically safe and has to carry out maintenance of the accommodation.
Assured Tenancy
One of the most secure forms of tenancy and commonly used by Housing Associations, the Assured Tenancy (AT), affords a tenant more rights than under any other agreement. A tenant must be renting a property as their only or main place of residence and as an individual, not as a business. As long as each tenant has a bedroom of their own, an AT can apply to a shared house. Despite the more secure and assured nature of the AT, it can be removed if the tenant is found to be sub-letting or any criminal activities are taking place at the property.
Three forms of AT exist, namely:
Fixed Term – as with an AST, this is commonly a 6 or 12 month period
A periodic tenancy – the tenancy doesn't have a fixed period of length
Statutory periodic tenancy – this means that the landlord hasn't agreed a new fixed term after the initial term has ended
Private sector tenants who began renting a property between 1989 and 1997 are likely on an Assured Tenancy and if so, a Section 21 notice of The Housing Act 1988 cannot be used. Evictions can only take place using a section 8 notice and the Landlord would have to prove to a court that they have reasonable grounds for eviction. As such an assured tenancy gives much great security from eviction as long as the tenant abides by the terms of the agreement.
Non-Assured Tenancy
This type of tenancy is a fixed term, common law tenancy that can be used in situations where an AST cannot, for example if the rent is lower than the £250 per year. It also applies if the tenant does not treat the property as their main residence or if the landlord has the tenant as a lodger, but they do not share facilities. This might be because a self-contained annexe is being rented instead of a room in the residence.
Under this type of agreement, as with the Excluded Tenancy, the deposit does not have to be put into a government-backed protection scheme. A Section 21 or Section 8 Notice also does not have to be given in order to end the tenancy. The tenant can, however, remain in the property until the fixed term period is up. Notice to quit must be served in order to evict the tenant after the fixed term.
Regulated Tenancy
One of the most rare forms of tenancy agreement and affording protection under The Rent Act 1977, the Regulated Tenancy (RT) has not been commonly used for over 30 years. Used before 1989, this type of agreement is long term in nature allowing a tenant to remain in a property for life and allows tenants to pay a fair rent, which was assessed by a Rent Officer from the Valuation Office Agency (VOA) instead of being set by the landlord. In most cases, the level of rent was lower than a market rent for a property of the same size and type and a landlord would have to make an application to the Rent Officer in order to increase it. This could only happen once every 2 years. An RT imparts responsibilities to the tenant for the interior structure and the landlord for the exterior. As with assured tenancies, a landlord cannot use a section 21 eviction notice and would need to obtain a possession order from a court to carry out an eviction. Typically, the only grounds would be a breach of the agreement.
Company Let
This form of agreement is a non-assured tenancy agreement and applies when a property is let by a landlord to a company as the tenant, instead of an individual. The responsibility lies with the company itself for any financial obligations laid out in the agreement, such as rent, Council Tax and utility bills. This form of agreement is not subject to the same rules as an AST and the deposit does not need to be protected in a government-approved scheme. In addition, there is no need to serve a section 21 or section 8 notice for eviction and a "notice to quit" is all that is required. The ban on fees doesn't apply to company lets either. Under the agreement, rent is usually paid every quarter but sometimes a company might decide to make an advance payment of a few years rent in one lump sum in exchange for a discount. A break clause can be added to the agreement (and likely insisted upon) to ensure protection for both parties, such as if circumstances of either party were to change during the agreement. The agreement can be fixed term, after which a rolling monthly periodic term begins
Although there are several different tenancy types, the most common private tenancy is an AST, it is advisable, however, if you are not sure, to seek professional help to fully understand what the right tenancy type for you is.
Help for Landlords
At Northwood we have a vast amount of experience and a wealth of knowledge available to all our landlords with four levels of letting services and offices throughout the UK. You can find a local property expert here.