As we continue our ever-popular location spotlight series, this month we will taking a look at Bolton, the home of Warburtons bread since 1876. Located in Greater Manchester, Bolton is the administrative centre of the metropolitan Borough of Bolton which incorporates Blackrod, Farnworth, Horwich, Kearsley, Westhoughton and part of the West Pennine Moors.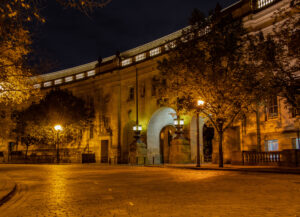 Bolton History
Bolton gets its name from the old English Bothl-tun meaning simply a settlement with a dwelling. In 1212 it was referred to as Bothelton, in 1257 this had changed to Botelton, then Boulton in 1288 and finally to the current name of Bolton after 1307. There is evidence of settlements in the area dating back to the Bronze age. In 1251 Bolton was officially made into a town with its own market but it stayed a small settlement for several centuries. Bolton really started to gain prominence in the mid 17th century as the cotton weaving industry started to develop. In the civil war, Bolton was at odds with the rest of the region and supported the parliamentarians. In 1644, however, the town was defeated by the royalists in what was called the Bolton massacre. From the late 18th century Bolton's fortunes really improved and as part of the industrial revolution it became a cotton weaving powerhouse. By 1851 the population was around 168,000 and Bolton was one of the most important cotton weaving and bleaching centres in the world. By the mid 1980's however, cotton spinning had virtually ceased in Bolton and the heavy industry in the town had been taken over by more high tech industries. Bolton is now home to the European headquarters of the Reebok brand of sportswear who are based at the Reebok stadium. Bolton is also home to the Warburtons brand which was established in the town in 1876 by Thomas Warburton.
Transport links
Bolton is well served by the motorway network around Manchester which is easily accessed. The M61 is only a few miles away from Bolton as is the M60 to the East of Bolton. Manchester itself is only 15 miles away and the peak district is around 50 miles away.
Bolton does not have its own airport, but Manchester international airport is only a half hour away by car and which has flights to 199 international destinations.
From a trains point of view Bolton is served by the Bolton interchange which is a joint train and bus station managed by Northern Trains. It lies directly on the Manchester to Preston line. Trains frequently go to Manchester, which takes around 20 minutes on the direct trains from which the rest of the UK is readily accessible.
Things to do in Bolton
If it is culture and history that you are craving for, then we would recommend a trip to Smithills hall. The hall itself dates back to 1335 and a trip will take you through time from medieval times to tudor times to the Victorian era.
For the walkers and ramblers amongst you, taking a trek up Rivington Pike is a must. Towering 1,191 feet above the surrounding countryside, the views at the summit are breathtaking.
As odd as it will sound, Bolton has a strong connection to ancient Egypt and its museum has one of the finest collection of Egyptian treasures in the UK. To add to the experience, the museum also has its own aquarium, the only one in Greater Manchester.
Eating and Drinking
Now we love our history and no spotlight would be complete without a trip to the oldest local on offer. Bolton has something very special. The old man and Scythe, first built in 1251, is the 4th oldest pub in Britain and amazingly the 5th oldest in the world! In August, they run their month long cider festival so for the cider drinkers amongst you, this is the place to be.
For live music, own brewed beer and good food, why not try the Northern Monkey? Either simply pop to the bar in the town centre or go to the tap room where they brew their very own beer.
Just outside of the centre in Ainsworth is the Italian Caslingo restaurant. This award-winning restaurant serves up authentic Italian cuisine in a warm and friendly environment.
Shopping
At the very heart of the town lies the Market place shopping centre, which is home to over 40 shops and restaurants from Hotel Chocolat, to Next and Pandora. This really is a shopper's paradise.
If it is fresh produce that you are after then you will want to take a trip to Bolton Market. With its fruit and veg hall, fish and meat hall, lifestyle hall and food court you really are in for a treat.
Bolton also has a thriving high street shopping area, with all the normal high street brands that you'd expect.
For more details of the shopping experience you can expect in Bolton, why not visit the town's shopping webpage?
Property
If what we have showcased about Bolton has given you pause for thought, it might be worth seeing what the local property prices are like.
If you're considering buying a property in Bolton, then according to Home.co.uk, a one bedroomed property will cost on average around £117,000 , moving up to £243,174 for a 3 bed family home and £785,452 for a large 5 bed family home.
If you're more interested in Renting then a one bedroomed place will set you back, on average, £515 pcm. A three bed family property will cost around £898 per calendar month and a large 5 bedroom family home will be around £1,495 per calendar month
If our spotlight on Bolton has made you curious about a possible move to the area, please see our current listings for Bolton. If you would like to speak with one of our local property experts, please click this link to find contact details for our Bolton office where our professional and dedicated team will be happy to help.