Getting on the housing ladder is difficult at the best of times and even more so for first time buyers who have no equity to use from an existing property. There are several government schemes which are designed to help first time buyers get on the property ladder, one of which is the shared ownership scheme. Under new government proposals, this scheme is undergoing an overhaul to make it easier for first time buyers to buy their own home. In this article we look at the shared ownership scheme and the changes that are being proposed.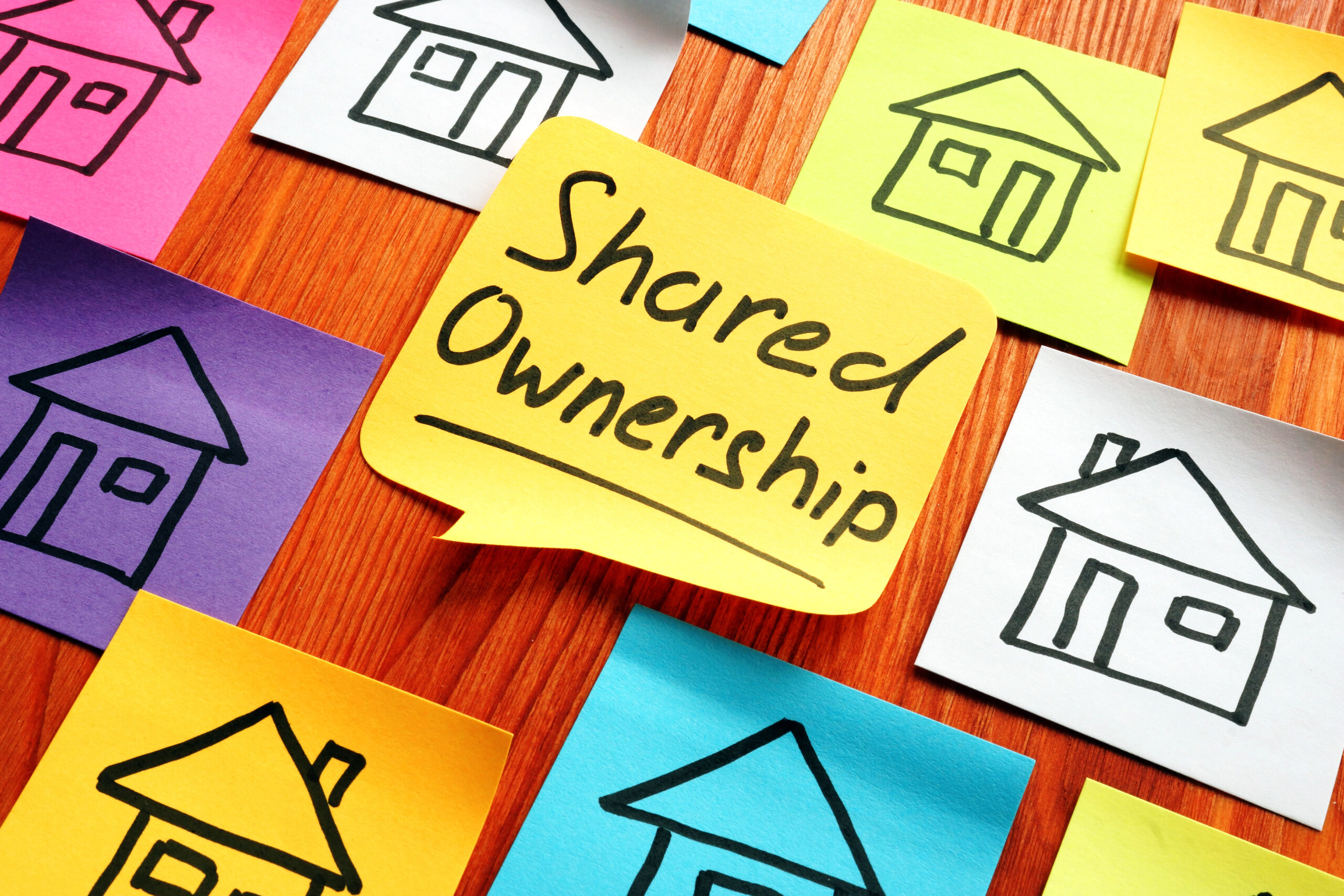 Shared ownership is a system whereby a first-time buyer buys a share of a property and a housing association buys the remainder. The buyer will need to pay rent on the portion owned by the housing association and, as all shared ownership purchases are leasehold, will also need to pay an annual service charge. If they wish, the purchaser can then purchase a larger share of the property at market rates, this is called staircasing.
Under the scheme, before the changes, the first-time buyer has to purchase at least a 25% share of the property and any further share purchases had to be in 10% chunks.
Eligibility for Shared Ownership
You must be at least 18 years old
Your annual household income must be less than £80,000 (£90,000 in London)
You must not own another property. You can have previously owned another property as long as it is sold before completion on your shared ownership property
You must have a good credit rating
You must be able to afford the mortgage payments on the share you own, the rent on the share you don't own and the service charges
You must NOT be able to afford a suitable home on the open market
Changes to the Scheme
The new scheme is due to run from 2021 to 2026 and will reduce the initial shares that a purchaser needs to buy from 25% to 10%. This will significantly reduce the deposit amount that a prospective purchaser will need to save.
The new scheme will also reduce the minimum number of additional shares that need to be purchased when staircasing from 10% down to 1%.
The last major change is that the new scheme will introduce a 10-year period during which the landlord or housing association will be responsible for the cost of any repairs and maintenance on the property.
The new scheme will be called the affordable homes programme.
The revamp of the shared ownership scheme into the affordable homes programme will be a welcome relief to a lot of potential first time buyers or those who cannot afford to buy another property on the open market as it makes the cost of getting on the property ladder significantly lower. It also makes it more affordable to purchase additional shares in the property which will also benefit those using the scheme.