Valentine's day, the time of year we dedicate our focus to our loved one and reminding them how much they mean to us. There can be a lot of pressure surrounding Valentine's Day and romance doesn't come naturally to everyone. What exactly does romance mean and how do you be "Romantic"? A good question, romance can mean different things for different people. For those that are really rather clueless when it comes to romance, in this article we will give you some useful suggestions on how to be romantic this Valentines.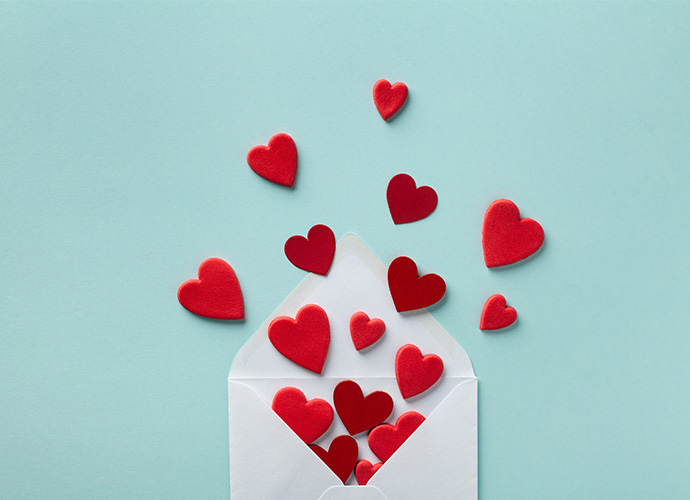 What is Romance?
The Dictionary definition of Romance is "Romance refers to the actions and feelings of people who are in love, especially behaviour which is very caring or affectionate". We think this is what a lot of people seem to miss. I would like to think the essence of romance is being thoughtful, caring and considerate of your partner, showing them affection and love and letting them know that despite how busy life gets, that they are your special someone. You know them better than anyone, what will make them feel special this Valentine's Day? We don't just mean gifts, although it is very nice to receive a token of your love, think beyond a card, a bunch of flowers and some chocolates, there is nothing wrong with these, they are tried and tested Valentine's winners, but they can seem a little empty if you then spend the evening scrolling through your phone.
How to be Romantic this Valentines
Now we know the essence of romance let's dive into a few practical suggestions. We had a quick poll around the office of a variety of our colleagues and here are the top 5 romantic suggestions from the team:
Relax Together
Top of our office poll was quality time together, try to create an atmosphere of relaxation, once that excludes work, the children and life stresses. You can accomplish this at home, but it is much easier to do in another place. You don't necessarily need to book a weekend or night away, if money is a bit tight as it s for so many of us, a picnic, a walk in the woods, visit an old haunt from your dating days or book a table for dinner, afternoon tea or lunch.
Be Tactile
Second on our list of romantic suggestions is to touch your partner. Life gets in the way and the lovely tactile habits we had with each other when dating can be all but forgotten in the rush of family and work life. Remind yourselves of your connection and the best way to do that is through skin on skin contact. Walk hand in hand, sit side by side, kiss your loved one on the forehead, stroke their arm/hand/leg/back/hair, give hugs and rekindle that personal connection.
Love Letters
An old one but it is golden, write a love letter. Of course, in today's technology rich world there is a large variety of ways leave notes for your loved one, you can send a text message, leave a voice note or video for them in WhatsApp or even declare your undying love via email, but it can all seem a little impersonal. Switch it up and give them something physical they can keep, a post it on the fridge, a note left in their work bag or a steam message on the mirror in the bathroom. It doesn't have to be war and peace, a simple "I love you" note can brighten their day no end and make them feel on top of the world.
Love Tokens
To be meaningful a love token doesn't have to break the bank, a small bunch of flowers, with a little note in, presented just because you can, is pretty special. A silly little gift because something you saw in a shop reminded you of them so you had to get it for them can go a long way. It doesn't even have to make sense, it's just a "hey, I was thinking of you today, so got you this" gift. It's the thought that counts.
Step Back In Time
Recreate your first date. We mean from the very start. Organise the date as you did in that first flush or romance. Even pretend to pick your other half up, then go back to where your journey started. The new part this time will be the reminiscence about what you liked about each other, the funny things that happened on that first date and you can even talk about the future.
The most important thing to remember on Valentine's Day is that it is a day to appreciate each other, it's not about big gestures, as welcome as they might be, it's about those little touches, that caress, those moments laughing together and just forgetting about the day-to-day. Whatever you do, and however you do it, make sure to create some great memories.