House prices have been increasing month on month since the end of the pandemic and for a while there seemed to be no end in sight. This changed in August 2022, when the property market saw the first drop in prices this year and we will take a look at this drop and try to understand why it occurred.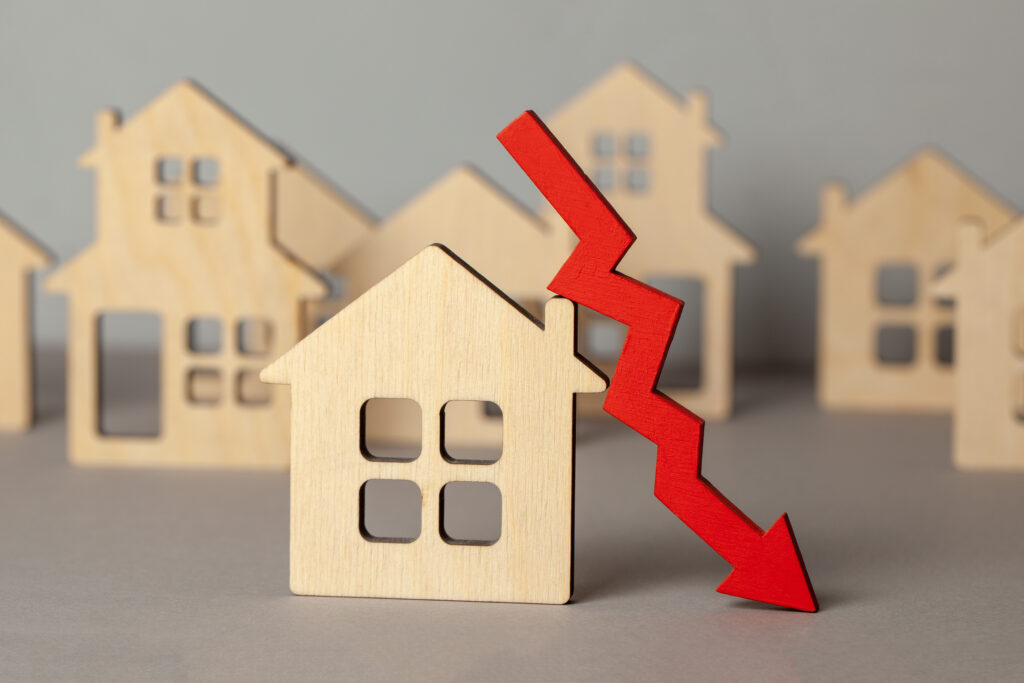 The average house price for sale in Great Britain in August was £365,173 which is a drop of around £4,795 or 1.3%. the effect is different depending on what end of the market you are looking at. First time homes are only down around 0.4% but larger, more expensive homes have seen a drop of 2.6%, but what has caused this drop? Are we starting to see a slowdown in the market on the back of the cost of living and inflation crisis?
Analyzing the Average House Price Decline
At the moment, the answer to that question is no. The housing market typically drops by around this amount in summer. This is because many people are off on holidays so there are less properties on the market and fewer people looking for properties to buy. This at least for the last 10 years has caused a seasonal dip in the market caused by people lowering prices to move before Christmas. Typically, it is taking around 4.5 months to go from offer to completion and once we get into August it is getting tight for a pre-Christmas move.
What about inflation and the recent increases in interest rates, surely the increased cost of living and the associated interest rate increases have softened the market? At the moment, this is not the case. There is a much lower level of properties on the market, according to Property Road, with the number of properties being marketed down 39% compared to 2019 with demand for properties being up 20% compared to 2019. This lower level of supply with a higher level of demand is still propping up property prices and is having a bigger influence than the interest rate hikes. It is expected, though, that these increases will eventually filter through the system and slow the market down, but that is not expected to affect price growth in 2022. So far this year, according to Property Road, first time buyer homes are up 7.4%, second stepper homes are up 9.4% and larger homes are up 7.9% so the market is still very strong in 2022.
Although property prices have dropped in August 2022, this can be explained by the normal seasonal drops caused by the summer holidays and sellers keen to sell to ensure a pre-Christmas move. The drop is in line with historical summer drops and the market is expected to normalise once the summer is over and more people start looking for new homes.