Energy Performance Certificate legislation is to be used to crack down on illegal landlords who let out 'beds in sheds'.
Slough Borough Council is using thermal imaging to clamp down on people living illegally in outbuildings. Estimates of beds in sheds in the town range from 700 to 3,000.
Thermal imaging aerial photography is being used to produce a thermal 'heat' map of the town, so that officials can pinpoint likely occupation of sheds.
These will then be cross-checked to see if the properties have EPCs. If not, the landlords could be fined £200 a day, every day, for non compliance.
Ray Haslam, head of environmental services and resilience for Slough Borough Council, said: "Our primary concern is making sure people aren't living in unsafe conditions, with little or no heating, or in places that do not comply with building or fire safety regulations.
"Aerial photography is one of a range of tactics we're using to crack down on this problem, and we hope evidence of heat in outbuildings will help us build a true picture of how many sheds are being lived in and where they are.
"We will be able to cross-check and see whether they have valid EPCs which are required by law for places where people live. If they don't, we will be speaking to landlords and offering some advice and guidance, and enforcing the law if we need to.
"One option is to repeatedly fine a landlord for not having an EPC. The fine is £200 a day, making it very expensive for people to continue using the outbuilding."
Other options for enforcement action include returning sheds to their legal use, such as a garage or store room, and in some cases granting permission for them to be used as a home, meaning that landlords will then be required to pay council tax and ensure they are energy and fire compliant.�� Slough Borough Council is one of a handful of local authorities which have been granted extra money from the Government to help improve conditions in houses of multi occupancy (HMOs) and reduce the number of sheds being used as accommodation without permission.
Long term, it is hoped, the thermal imaging data being collected by Bluesky International will also used to improve energy efficiency in homes across the borough.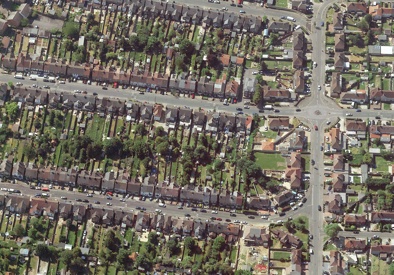 Article courtesy of Landlord Today""