As the unprecedented Coronavirus pandemic forced us all into lockdown in March 2020, the UK saw a negative response from the property market. The Evening Standard newspaper reported that in May 2020, house prices fell at their fastest rate since the global financial crisis of 2007/8
The doom and gloom surrounding house prices continued with a report by The Guardian newspaper in which lender Halifax were quoted as saying that the UK could expect to see a fall of 5% in 2021.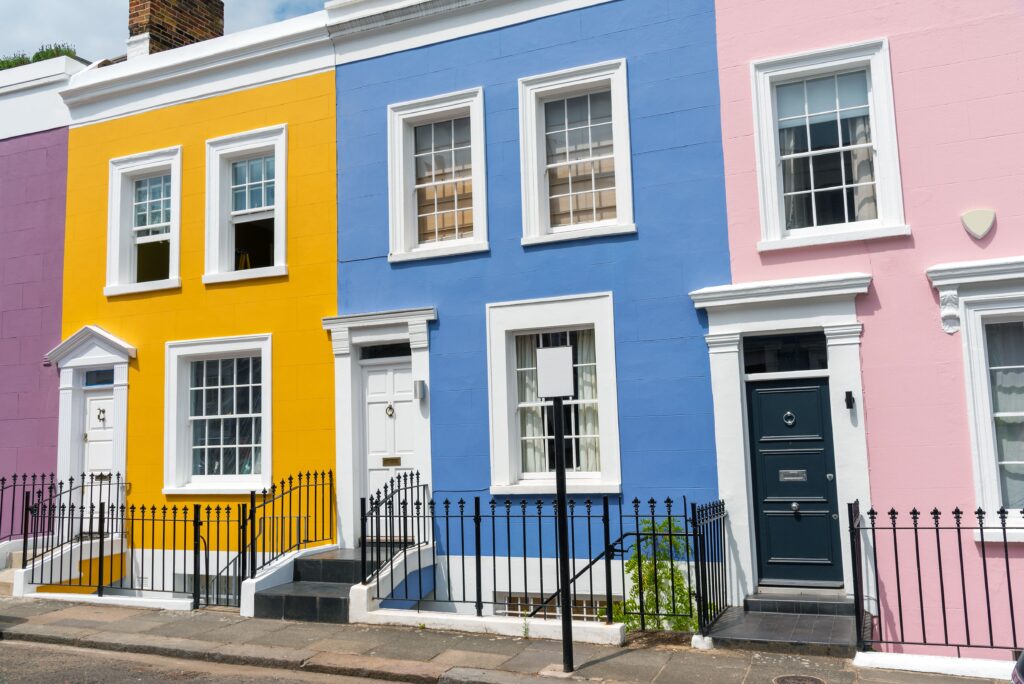 Predictions and reports: the uncertain future of house prices
But as we have emerged from the restrictions of lockdown, are these reports and predictions still true? As of the beginning of July 2021, an article by Which reports that the UK is now experiencing a property boom with an average increase of 9% in the value of properties, as compared to figures from last year. This is largely due to the Stamp Duty Land Tax (SDLT) holiday enjoyed by many buyers during 2020/21 but the increase in house prices doesn't seem to be stopping. Although, according to lender Halifax, the UK saw a drop in house prices of 0.5% in June 2021, possible due to the coming to an end of the extension to the SDLT holiday, they also report that house prices are still, on average, £21,000 higher than they were last year.
So, with the lifting of restrictions and the possibility of an increase in the value of your home, you might feel now is the time to make the very important decision to sell your home.
Seizing the Opportunity: Selling Your Home Post-Lockdown
At Northwood, we offer a free instant online valuation for both sales and lettings via our handy tool. You can find this on our website by clicking the purple 'Get A Valuation' button on the top right-hand side of the toolbar. By entering in a few simple details, such as your postcode and number of bedrooms your home has, you will receive an instant range of guide price property values for your home. These range from the minimum guide price you could expect to achieve for your property, right up to a valuation for the possible maximum guide price with an average in between. The tool can be found here on our website. You might be very pleasantly surprised by the figures you see!
Example:
One of our team members lives in a rural location in South Northamptonshire, she and her partner bought their new build home in June 2019 for £585,000. Today the property is valued as below: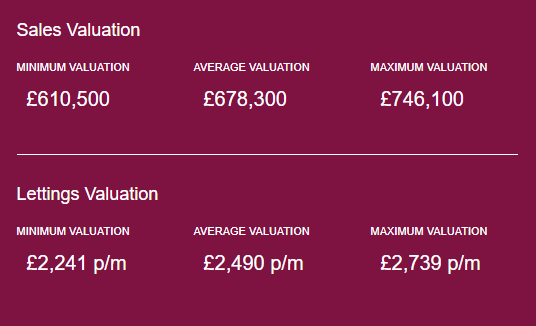 That is an increase of 4.36% on the minimum valuation, 15.95% on the average valuation and a whooping 27.54% on the maximum valuation.
The handy online valuation tool can also be used to get a lettings valuation for your property, again with a guide to the minimum monthly rental income you could expect to achieve, all the way up to the maximum guide monthly rental amount. Why not give it a whirl and see how much your home is really worth? Click here to visit our Instant Online Valuation Tool. Should you then wish to offer your property for sale or to the rental market, you can book an appointment for a detailed in-person appraisal of your home with one of our local property experts.