We all love getting into the festive spirit, decorating our homes, putting up lights on our Christmas trees, around bannisters and even hanging them outside to share the Christmas cheer with our neighbours. At this time of year, nothing beats the sight of twinkling lights, but there are some basic safety measures we need to take, to ensure we don't receive an unpleasant surprise this Christmas.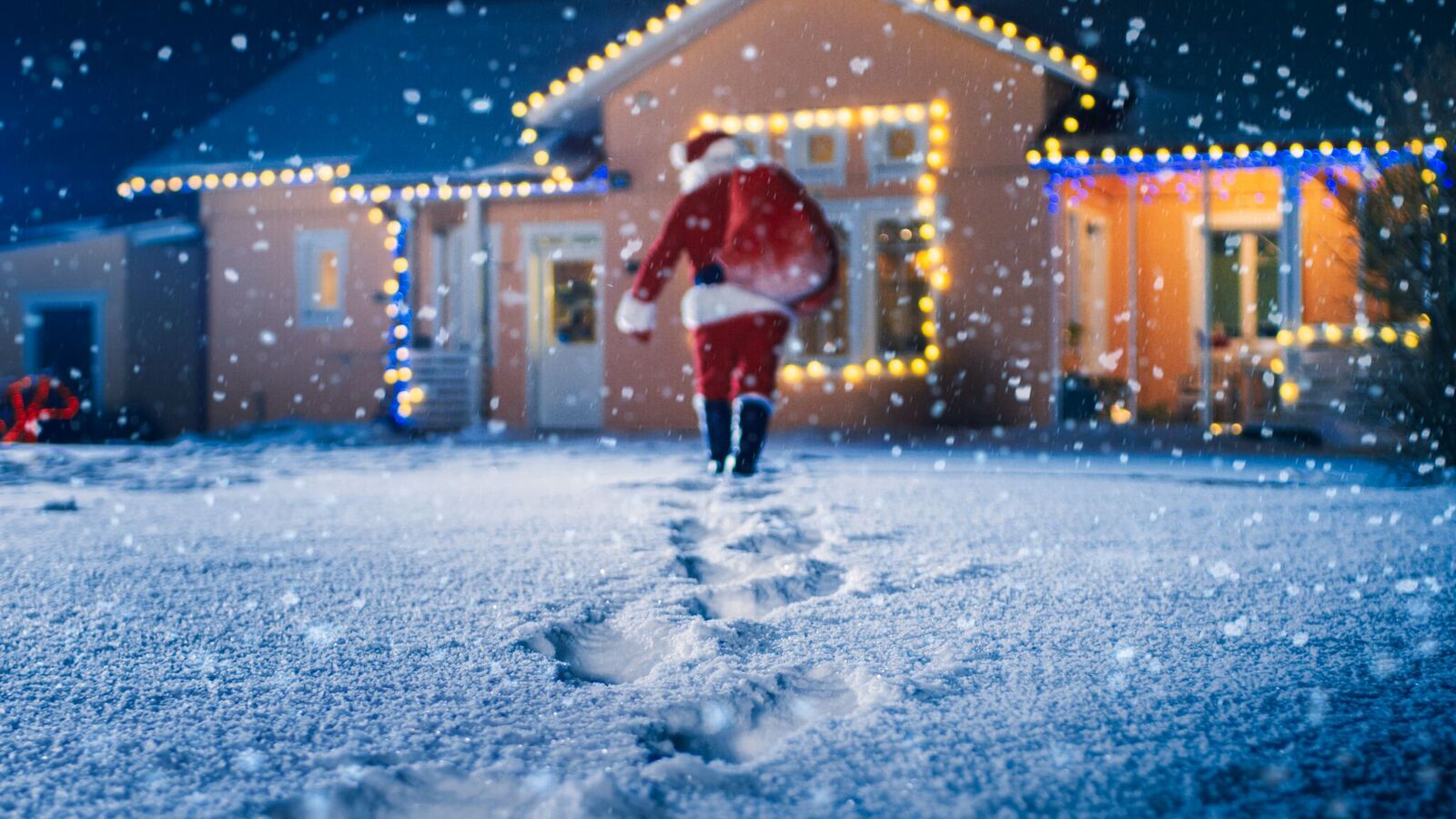 According to RoSPA 350 people had to visit A&E after incidents with Christmas lights in 2002 and fairy lights caused 20 house fires in 2011/2012 so it makes sense to make sure that your lights are safe to use. In this article we cover the Christmas Lights Safety do's and don'ts to keep your Festive Season safe and happy:
Don't…
use lights outdoors unless they are specifically designed and rated for outdoor use. Check the packaging to make sure they are suitable for outside use. Many will carry an IP rating, you can find out more about IP ratings and which would be best for your circumstances here.
connect different lighting sets together, it can be dangerous as the units might require different Voltage. Any time you cut wires and then reconnect them you run the risk of an electrical fault.
try to repair a broken set of lights, always replace them.
allow your real Christmas tree to dry out, especially if you are using older style filament bulbs which can generate a lot of heat. The dry tree along with the heat of the bulbs could pose a fire risk. When watering your tree make sure the water doesn't get any where near the electric lights, water and electricity are not a good mix!
spray hair spray on your real tree to try and stop the pine needles from falling. It is extremely flammable.
replace bulbs on the older style lights with the power still connected.
overload sockets or extension leads by plugging in too many sets of lights. An overloaded socket or extension lead will generate too much heat and could cause a fire.
leave your lights on overnight or when you are not around.
replace fuse bulbs with a bulb of a different rating. The BSI group explain the reason why very well in their video on fuse bulbs.
change or put a new plug on your lights. There are different types of plugs and if you put a plug designed simply for a 230v supply onto a set of lights which need a transformer plug you will cause the lights to explode.
run cables under carpets as the friction when people walk over the carpet could damage the cables.
Do…
use modern LED lights if you can. They produce much less heat than filament bulbs, they have no glass, they operate at lower voltages so there is a lower risk of an electrical shock and you can't replace the bulbs so there is no danger of getting that wrong.
ensure that all your lights are installed on an RCD protected circuit.
check the condition of your lights when you take them out of storage – keep a careful eye out for frayed wires.
check the safety labelling on the lights.
They at least need a CE or BS mark
check where the lights can be used. There should be a label on the lights themselves stating whether they are for indoor/outdoor use of for both.
plug lights, even outside lights, into an indoor plug socket if you can.
if you can't then only ever plug outside lights into suitably rated and protected sockets specifically designed for outside use. Be sure to have any external sockets installed by a professional and qualified electrician.
avoid cables becoming a trip hazard.
store all lights safely and securely in a dry environment to minimise damage during the year.
By following these simple safety tips, you can ensure that you have a happy but most importantly a safe Christmas.