The UK has a great sporting heritage and some of the world's most popular sports were invented in the UK. In this article we will take a look at some of the best places to live in the UK if you are a sports fan.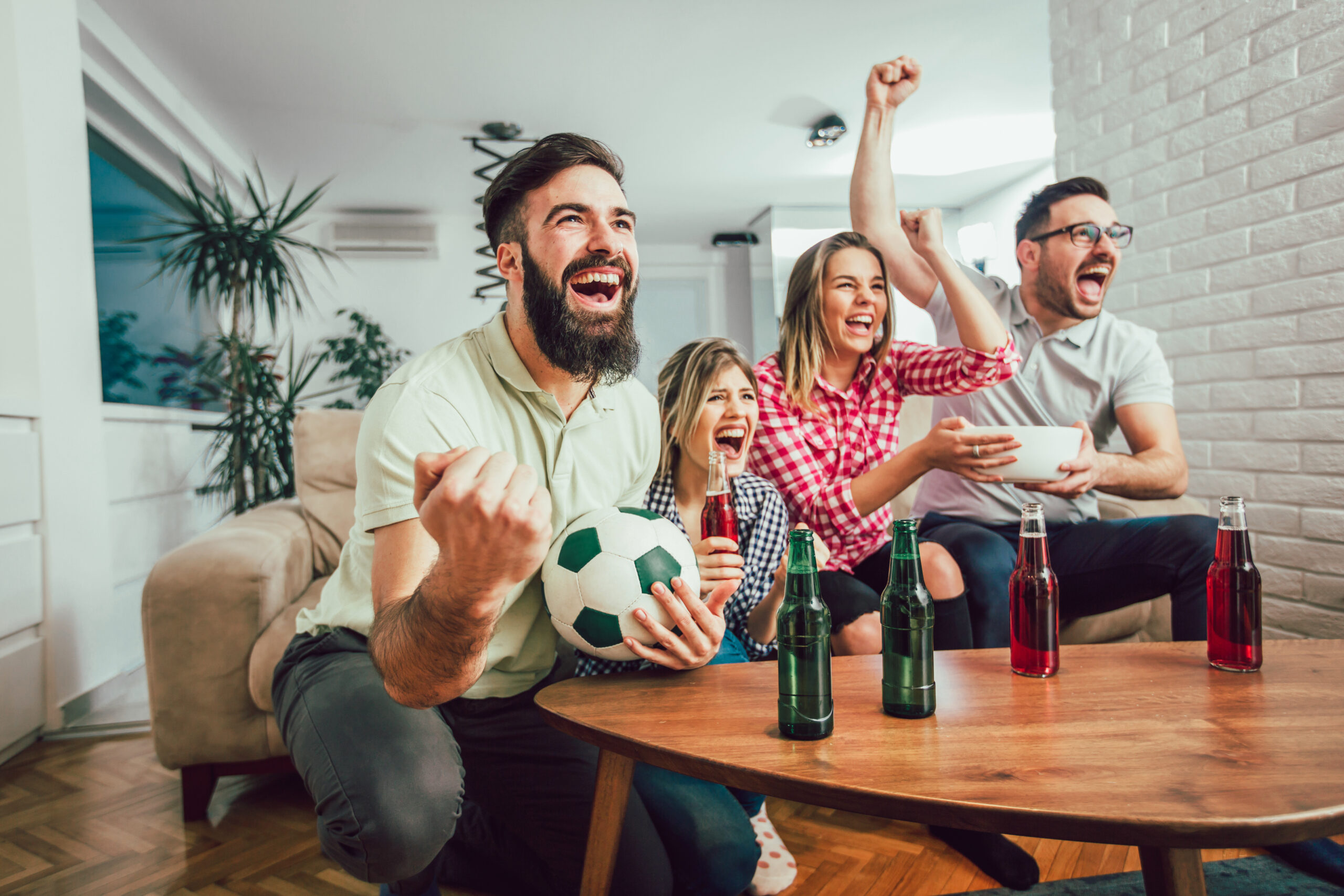 London
London is an obvious place to start as it is the largest city in the UK, but it also has international quality sports stadia and courses for pretty much every sport you could imagine wanting to see:
Cricket – take a trip to the home of UK cricket at Lords, home of the MCC
Rugby – just outside London is Twickenham, the home of English Rugby. If you can't get tickets for Twickenham then you can always watch one of the top teams such as The Harlequins, the Saracens or London Irish.
Tennis – Wimbledon, properly known as the All England Lawn Tennis and Croquet Club, hosts the Wimbledon tennis championships from 29th June to the 12th July in 2020, where the best tennis players in the world come to compete
Football – For Football fans, London has lots to offer, with clubs like Chelsea, Tottenham, Arsenal, West Ham, Crystal Palace and Queens Park Rangers there is lots for every day football, but London is also the home of Wembley Stadium which is where the national team play.
Horse Racing – On the outskirts of London lie two of the most famous horse racing tracks:  Ascot and Windsor
Liverpool
Liverpool is another city famous for its sporting credentials and there is plenty on offer for sports fans in this culture rich city
Football – Everyone knows the pedigree of Liverpool when it comes to football with the great rivalry between Liverpool FC and Everton.
Rugby League – Liverpool isn't famous for its rugby union, but it is home to St. Helens and Warrington which are two of the best Rugby league teams in the UK so if you prefer League over union then Liverpool is a great place to be.
Horse Racing – Perhaps the most famous horse race in the UK is the Grand National which is held every year at Aintree based near Liverpool
Henley
If you're not really into the main sports then Henley could be the place for you, especially if you are a big fan of rowing. The Henley Royal Regatta takes place every year in the summer months, 1st to 5th July in 2020.
Dundee
If Golf is your passion then Scotland is the place for you, with over 550 golf courses. Dundee is particularly well placed as it lies very close to both St. Andrews and Carnoustie which are two of the most famous golf courses in the world. Only 40 miles away is Gleneagles, another well known and respected golf course. You really can't do better if you love Golf!
Manchester
Everyone knows about Manchester's world beating football teams and the Old Trafford Cricket ground, but Manchester has a little more to offer especially if you are a cycling fan. Did you know that Manchester is home to the National Cycling Centre which was Britain's first indoor Olympic cycling track. Not only is this where members of the National cycling team train, it also boasts an indoor BMX track and has 12km of mountain bike trails. Manchester is a cyclists dream home town.
Something a little different – Llanwrtyd Wells
This isn't a name that easily trips off the tongue and is perhaps relatively unknown in the wider sporting world but if you like alternative sports with a good sense of humour then this could be the place for you as it hosts the annual world bog snorkelling championships, this year they will be held on the 30th August.
As sport is such a big thing in the UK, you are spoilt for choice as to where you could live and still enjoy a full schedule of sporting activities. We have listed a few of the more popular choices (and a curve ball) above. The choice of places to live for sports fans throughout the UK is very good, you're bound to find great sporting activities fairly local to wherever you choose to live.