Being a landlord is not a straightforward undertaking and a landlord has a lot of legal responsibilities that they must comply with. From right to rent checks, to repairs and maintenance, to looking after deposits and ensuring the safety of the property, the list goes on and on. From a safety point of view one of the things a landlord needs to do is ensure that the gas system is safe. In this article we will look at what a landlord's responsibilities are with regards to gas safety checks.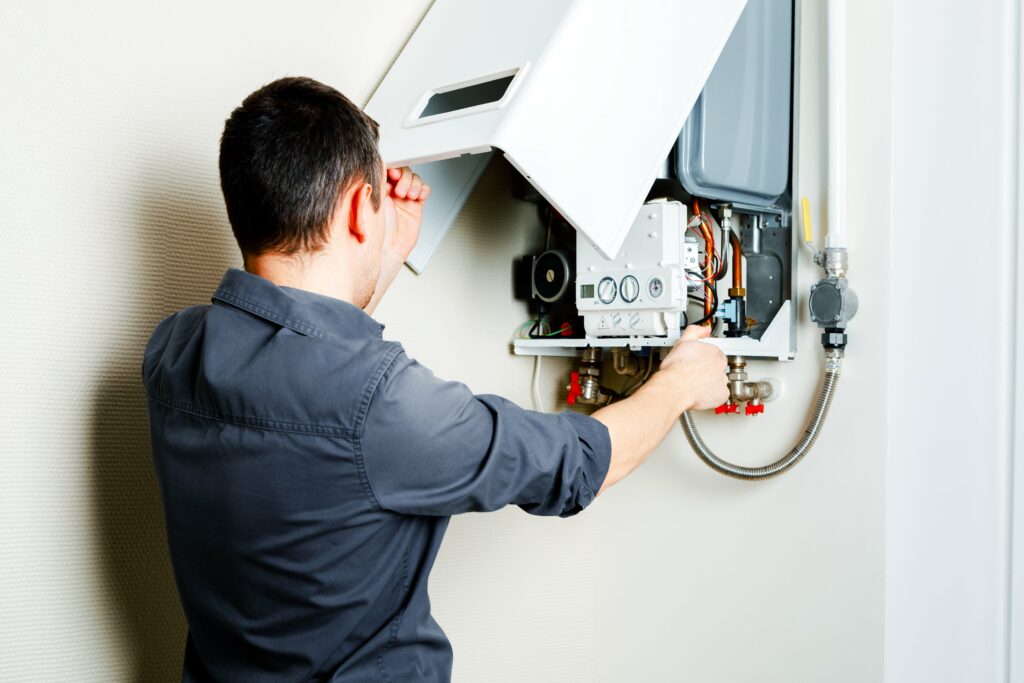 Regulations
The duty of care to ensure gas safety in a rented property is laid down in the Gas Safety (installation and Use) Regulations 1998. These Regulations require that gas appliances, fittings, chimneys and flues are safe and working effectively.
Landlord's responsibilities
A landlord is responsible for ensuring that the required checks are carried out by a registered gas safe engineer. Checks must be carried out annually but can be arranged between 10 and 12 months of the last check. This will keep the anniversary the same. If a check is carried out in less than 10 months of the last check, a new anniversary date is created. The checks cannot be more than 12 months apart. One thing to note is that any appliances owned by the tenant are not the legal responsibility of the landlord. To protect their investment, though, a landlord might want to ensure that these tenant owned appliances are regularly checked.
Paperwork
Once the check has been carried out by a registered engineer, they will provide the landlord with a CP12 certificate (Landlord Gas safety Record) stating all the checks that were carried out. The landlord then must provide a copy of this certificate to their tenant within 28 days of the check. For a new tenancy, the certificate must be handed to the tenant at the start of the tenancy. For short rentals, the gas safety certificate should be clearly displayed in the property, so this is important for holiday lets and other similar short rentals. Landlords should keep copies of the gas safety certification for at least 3 years.
Maintenance
Checking the safety of gas appliances is just one part of the obligations placed on a landlord. The landlord is also legally obliged to maintain and repair gas appliances. This means ensuring adequate servicing (the safety check is not a service) and a quick response to any issues either found in the check or reported by the tenants. Although it is not a legal requirement to keep copies of servicing or repair documents, it is always good practice to keep these records. Should anything happen, these will allow a landlord to clearly show that they have carried out their legal duties.
Gas safety checks are an important part of a landlord's legal duty to keep their property in a safe condition. It is important to keep all documents relating to gas safety checks, servicing or repairs and it is vital that only gas safe registered engineers are used to complete these tasks.