The property market in general has been quite turbulent in the last few years and it is fair to say that the rental market has seen some significant shifts too with many landlords pulling out of the market due to spiralling costs and additional regulation. This has led to a reduction in rental properties on the market at the same time that demand has been going up. This has had the effect of pushing up rents across the UK and over the last 12 months rental prices have gone up an average of 11.1% for new rentals. The situation was a little less turbulent for those staying put and existing rents only increase around 3.8% year on year according to the Office of National Statistics. What is expected to happen in 2023? Will demand still be high and supply low or will the market balance out?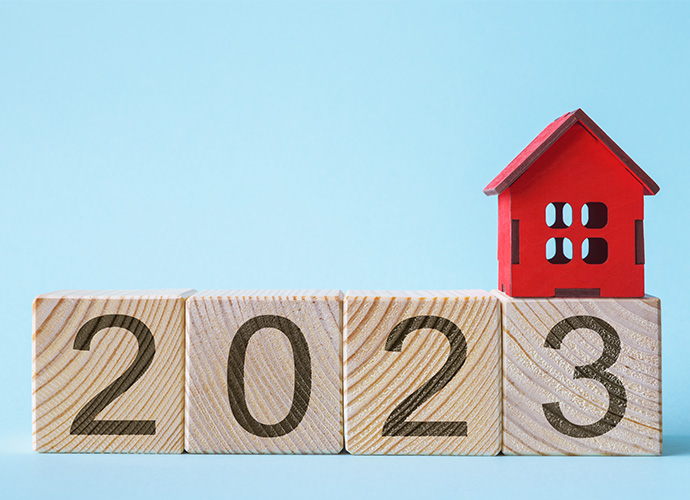 Supply Issues
Mortgage rates are increasing, regulation on rented properties is increasing and the recent changes in capital gains tax and the scrapping of tax relief on buy-to-let mortgages are all driving some landlords to sell up and leave the rental market entirely, which will ultimately affect supply negatively. This might, however, be negated by higher rents, higher rental demand meaning limited void periods and also the outlook that property prices might be dropping, making buying a property cheaper. Saying that according to research carried out by Simply Business, 61% of landlords sold a property in 2022 or are planning on selling a rental property in the near future with only 23% of landlords saying that they intended to purchase an investment property to rent out. Some landlords, at least for the time being are holding off on selling their properties as the sales market is showing signs of weakening so the exodus of private renters is expected to wane a little into 2023. This supply reduction caused by private landlords leaving the rental sector has, however, been somewhat mitigated by private companies building build-to-rent properties. So, whilst individual landlords are leaving the market, larger companies are building entire build-to-rent estates with there now being over 237,000 build-to-rent properties in the UK. Added to all of this, with the increase in mortgage rates and the cost of living crisis, many who live in rented accommodation are planning on staying there rather than buying a new property. This is also tending to keep supply of properties down. In all, it is expected that supply will stabilise going into 2023 due to the balance of new investment and current private landlords staying in the market.
Demand Increases
Many potential first time buyers are currently holding off buying due to the rise in mortgage interest rates and also the cost of living crisis. In October 2022 first time buyer demand was down 20%. This will keep demand for rental properties high going into 2023. Demand in 2022 was up 46% and this is not showing any signs of slowing down at the moment so it is expected that demand will remain high into 2023.
This imbalance in supply and demand and the associated increases in rent are starting to push the boundaries of affordability and single renters are currently spending on average 35% of their income on rent. Typically, anyone spending more than 30% would be considered rent burdened. According to the ONS 39% of renters were struggling with rent payments in the period between June and September 2022. This high level of rent burden could mean that younger tenants choose to stay at home longer or look to share properties with others. This could start to weaken demand and balance out the market a little as 2023 progresses. It is thought that this will cool the market and slow growth down to 4 – 5% in 2023.
In all the rental market will remain profitable into 2023 but there is still likely to be an imbalance between demand and supply. The supply network looks like it is changing in nature from being very much private landlord focused to developer focused as new legislation and increased financial pressures make private renting less attractive for some landlords. Demand is likely to slow as 2023 progresses as financial pressures make renting less affordable. This might start to balance out the imbalance between supply and demand and cool the market a little.
One thing the last few years have taught us is that nothing is set in stone. These predictions should be taken as just that and not relied upon as a foregone conclusion. Every landlord will have different circumstances and whilst some are leaving the market, property remains a profitable endeavour and our highly experienced landlord focussed teams at Northwood are as dedicated as ever to supporting our landlords in any way we can.