July 29, 2016
All our 80 plus offices around the country are committed to professional standards – both those that are mandatory and those that they can voluntarily subscribe to, such as SAFEagent.
In this regard, we are proud to announce that our Cardiff office is now an accredited agent of Rent Smart Wales.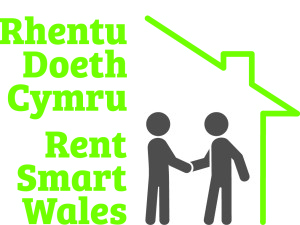 This scheme was introduced as part of the Housing Act (Wales) 2014, and requires all landlords and lettings agents to be licenced. Agents have to undertake training to qualify.
The aim of the new law is to ensure that people and companies looking after the day-to-day letting and management of domestic tenancies in Wales are suitable to do so and are trained in their obligations.  It is hoped that this will help improve standards within the Welsh private rented sector, giving a better experience to tenants.
Here's Kate Gwinnutt, Sales and Lettings Director with the certificate:
Kate commented:
"We are delighted to have received our Rent Smart Wales Agent Licence.
It's fantastic to see the Welsh Assembly leading the change to improve legislation for the private rented sector.
At Northwood Cardiff we've always supported any initiative that drives up standards for landlords and tenants".
Our Cardiff office offers both sales and lettings and is located at:
23 Whitchurch Road, Cardiff CF14 3JN
t:02920 301141
Do pop in and see the team for all your property needs!
Kate has subsequently recorded this short video for landlords to help them understand Rent Smart Wales:
Northwood is one of the largest and most recognised estate agents in the U.K. and the leading supplier of Guaranteed Rent to give landlords complete peace of mind.
Find us on Twitter @northwoodUK or visit our YouTube Channel.
Posted in Buy To Let, Landlord