March 21, 2016
Many landlords and property professionals were dreading the March 2016 budget, and it was again made clear that George Osborne has private sector landlords in his sights!
We look at the Budget to find the positives and the negatives when looking from a property and landlord perspective:
Negatives
Stamp Duty Surcharge:
The Stamp Duty 3% surcharge on BTL properties and second homes was confirmed as going ahead from 1st April with no exemption for larger landlord and bulk purchases.
Lawrence Hall of property portal Zoopla said the tax was misguided:
"The Stamp Duty on buy-to-let properties will ultimately make renting more expensive – which in turn eats into people's ability to save towards a deposit. In an attempt to reduce demand by some buyers, it ignores the fact that the private rental sector provides is an essential service for millions of adults who are happy to rent, especially in their 20s and 30s."
Use our new Stamp Duty surcharge calculator to work out the extra cost for your next investment property purchase.
Capital Gains Tax:
The Chancellor announced a reduction in Capital Gains Tax  from 28% to 20% for higher-rate taxpayers, and 18% to 10% for basic-rate taxpayers. However, he then went on to say that this did not apply to residential property!
Positives
Commercial property Stamp Duty:
The Chancellor announced a reduction in stamp duty for commercial property transactions as follows:
> 0% on purchase prices of up to £150,000
> a 2% rate on the next £100,000
> 5% top rate above £250,000.
This new rate kicked in from midnight on 16th March.
Investment in flood risk areas:
The Chancellor pledged an additional £700 million to improve flood defences across the U.K.
This would be raised by increasing the Insurance Premium Tax by 0.5% which would only add around £1.00 to the average insurance policy.
CrossRail II will go ahead:
CrossRail 2 will be commissioned and will improve connectivity from north London to south London through 49 stations and a tunnel.  Building will start in 2023 and be finished in 2033. This may signal investment opportunities for property investors as prices around current Crossrail 1 stations have increased significantly.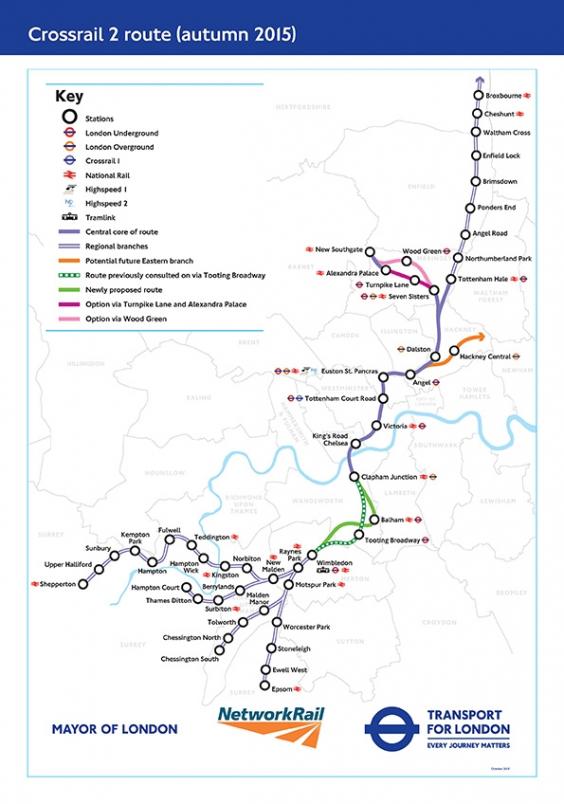 Northern Powerhouse:
There will be further investment in the North of England to improve infrastructure.
The High Speed III train between Manchester and Leeds has been given the green light.  This will reduce journey times by up to 40%.
Osborne is consulting with the National Infrastructure Commission on northern connectivity and committing £300m towards High Speed 3 and road upgrades. This includes a new Trans-Pennine tunnel under the Peak District, running between Sheffield and Manchester which will improve commuter times and give people more choice where they want to live.
Reduction in Corporation Tax:
Corporation tax is now being reduced to 17% by April 2020.
This will be good news for landlords who are buying property in limited company/SPV structures.
Northwood M.D. Eric Walker commented on the Budget 2016 as follows:
"The budget was disappointing for landlords. ARLA have called it a 'direct assault on the sector' as it's the third consecutive budget which has penalised landlords.
The key consideration is the 3% surcharge in stamp duty land tax. With property prices rising, an investor will make up this cost in the first 6-12 months by way of capital growth and still do better than if the cash were in a bank or invested in the precarious stock markets. Further, this is a one off payment which can be offset against any capital gain when the property is sold.
The lettings industry adapts like no other and once the shock subsides, it will be absorbed in the normal course of business. The key concern however, is whilst this 'assault' appears directed at the seemingly well off, it could well be the tenants who end up paying for it through increased rents."
Northwood is one of the largest and most recognised estate agents in the U.K. and the leading supplier of Guaranteed Rent to give landlords complete peace of mind.
Find us on Twitter @northwoodUK or visit our YouTube Channel.
Posted in Industry comment, Landlord