March 11, 2014
With more favourable lending conditions and house prices rising in the U.K., it seems that more and more expatriate landlords are entering the BTL arena.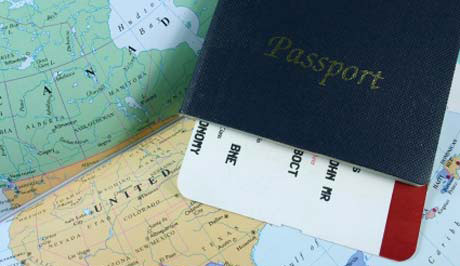 However, just like resident UK landlords, the road to BTL success for expats is paved with steep and sometimes expensive learning curves!  If things go wrong and the landlord is 5,000 miles away, there can be additional stress and expense.
The trials and tribulations of an expat landlord were recently documented in the Garrick Gazette.
Colin Burns who is the landlord of a cottage with outbuildings in Girvan says that the damage caused by former tenants Janet Perrie and Fiona Hope could cost him close to £20,000 to repair.
He claims that the pair who claim benefits were infact running a 'puppy farm' and had up to 50 dogs on the property.
He said: "They owe me £3,750 in rent arrears and continually falsified bank documents using my identity yet they have been running this business whilst destroying my property."
Mr Burns said that his tenants have left him with nothing as, when they deserted the cottage, they stole numerous valuables as well as destroying others.
Inside the outdoor sheds the smell was just about unbearable and a once pristine back garden has been destroyed.
Colin says that it cost him £5,000 to come back over from Norway where he works.
The situation however could have been avoided with Northwood's Guaranteed Rent service. Mr. Burns would not only have been saved the expense and heartache of a tenancy gone badly wrong, but it is unlikely that this situation would ever have arisen in the first place.
With Northwood Guaranteed Rent, we guarantee the rent, even if the tenant stops paying.  That means we are extra vigilant with our tenant referencing procedures.
We also undertake regular mid term property inspections to ensure that the tenancy is running smoothly and that the property is not being damaged or mis-used.
For expat landlords, the added challenge of being thousands of miles away should not be under-estimated.  If your rental property is not correctly managed, you may have to return to the U.K. to sort things out, at additional expense to yourself, not to mention time away from your own life overseas.
That is why we believe that Northwood's Guaranteed Rent service is the ultimate solution for expat landlords. The financial risk of the property is transferred from the landlord to Northwood. The expat landlord can rest easy knowing that the rent will be paid on time, every time, even if the property is empty or the tenant stops paying.
This short animated video gives a full explanation of our Guaranteed Rent service:
Gemma Goodson, CEO of Northwood comments:
"As landlords ourselves, we are only too aware of how landlord problems can be magnified a thousand times by the added challenge of being a landlord from a distance.
We conceived our Guaranteed Rent service 18 years ago to allow busy landlords to "let and forget".
Northwood is here to help and support all expatriate landlords and ensure that your landlord life is plain sailing and a walk on the beach!".
Please get in touch with your local office for a free appraisal of your property and a Guaranteed Rent valuation.
Northwood is one of the  most recognised estate agents in the U.K. and the leading supplier of Guaranteed Rent to give landlords complete peace of mind.
Find us on Twitter @northwoodUK or visit our YouTube Channel.
Posted in Guaranteed Rent, Industry comment, Landlord