March 19, 2014
The Chancellor, George Osborne, has just delivered the 2014 Budget.
It comes at a time when new research from the National Landlord Association reveals that confidence in the UK's financial markets has tripled over the last year amongst landlords.
Just under a third of landlords rate their expectations of the UK's financial markets as 'good' or 'very good' in the coming months, a rise of 21 per cent (up from 10 per cent) from the same point last year.
In addition, over a quarter (27 per cent) of landlords say they plan to acquire property over the next 12 months.
However, within the budget itself there was very little for either large or small landlords.
Our partner forum, Property Tribes, reported on the 2014 Budget and here are the main highlights:
General economy 
The economy is recovering faster than forecast.
"If you're a maker or doer or saver, this budget is for you!"
Predicted growth in 2014 is 2.7%. The biggest upward revision between budgets for over 30 years.
New £1 coin being implemented because of counterfeit coins: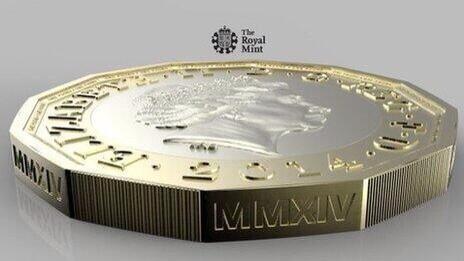 "A more resilient pound for a more resilient economy!".
There will be a permanent cap on welfare and benefits and they will rise in line with inflation.
Housing/property market highlights

Housing market is under scrutiny to avoid a bubble.
15% stamp duty now due on homes over £500K bought through a company!
£500 million finance fund made available to smaller house building firms.
Finance being made available for people to build their own homes.
Regeneration of run down council estates.
Extending Help to Buy until 2020.
New homes to be built in the South East including 15,000 new homes in Ebbsfleet.
£140 million has been allocated to improve flood defences across Britain.
Peer to Peer loans to be included in new ISA regime, where allowance has been raised to £15K.
Nick Harris, Landlord and Non-Executive Director at Northwood comments:
"The 2014 Budget was generally positive, but not overly brave.  There was an obvious missed opportunity by leaving stamp duty thresholds as they are. Not a huge change really.
It feels like we're in safe hands, long term, but it wasn't particularly exciting or positive for landlords other than evidence that the economy is stabilising".
For further insights into our views on Stamp Duty Reforms, read our recent blog on this topic. 

Northwood is an established, widely recognised estate agent in the U.K. and the leading supplier of Guaranteed Rent to give landlords complete peace of mind.
Find us on Twitter @northwoodUK or visit our YouTube Channel.
Posted in Industry comment